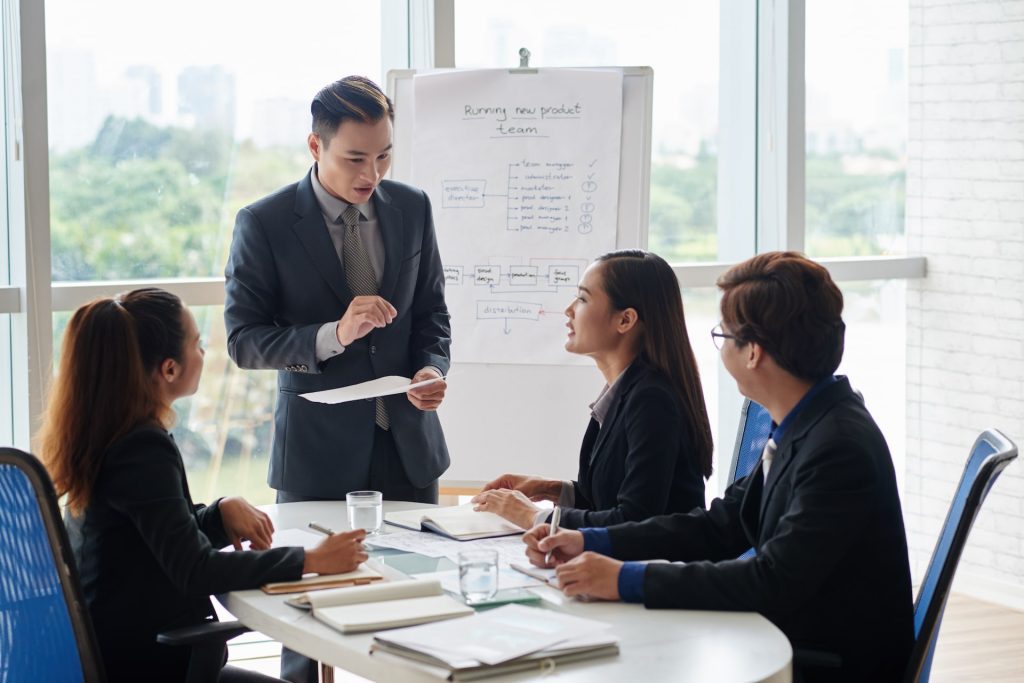 In the fast-paced world of business, every business owner is looking for that edge to stay ahead of the competition. The key to long-term success lies not in grandiose gestures or complex strategies, but in the implementation of simple, effective, and often overlooked tips.
In this article, we present you with 11 ridiculously simple business tips that, when applied consistently, will help you outshine your competitors and strengthen your position in the market.
Focus on leads, not sales 
While revenue growth is vital, sustainable business success depends on building a loyal database of enthusiastic fans. To achieve this, concentrate on content marketing, optimized website forms, and intelligent email automation for follow-ups. By offering free value before asking for a purchase, you build trust with your audience. Don't worry if you're not an expert in lead generation; you can hire an expert to optimize your website for lead generation or if you want to go alone there's plenty of lead generation tools like Clickfunnels or Unbounce that can be easily implanted into your website.
Don't sell products, provide solutions
It's not about you.  It's about them. Customers are looking for solutions to their problems, not just products. Emphasize how your product can help them achieve their goals or address their concerns. Research your target audience, identify their needs, and pain points, then tailor your messaging accordingly.
Always optimize your pricing
Strategically evaluate your pricing to ensure it aligns with your brand positioning and target market. For premium brands, offer exclusive benefits to justify higher prices. For value-driven brands, consider the potential benefits of strategic discounts or promotions.
Hire friendly, "happy to serve" staff and employees
The staff you employ will determine the success, or failure of your business. Friendly, outgoing employees can significantly boost sales. Invest in hiring the right people and training them to provide a consistently warm and welcoming experience for customers.
Stay open even longer
Consider extending your hours during busy periods to accommodate more customers. Monitor foot traffic and adjust staff schedules accordingly to minimize costs and maximize customer satisfaction.
Make your phone number accessible
Believe it or not, some customers still prefer to reach you by phone rather than email or social media. Ensure your phone number is prominently displayed on your website, making it easy for customers to find and contact you. Consider implementing live chat bots for real-time communication as well.
Give something for nothing (or very little)
Offer your loyal customers extras or freebies to encourage return visits and increase the likelihood of them recommending your business to others. Time these incentives strategically, like during special sales or promotions.
Support your local community 
Engage with your community and support initiatives that align with your brand values. For example; a local hair salon could sponsor a kid's night for low income families and offer free or discounted haircuts for kids in the community.  This not only reflects positively on your business but can also help you build strong relationships with a loyal customer base.
Use social media wisely
Humanize your brand on social media by developing a distinct voice and engaging with your audience in a genuine, relatable way. Share helpful, entertaining, or informative content, and avoid coming across as overly promotional or out of touch.
Own your niche
Specialize in an area where you excel and can offer unique value to customers. By focusing on a specific niche, you can become known as an expert in that industry, which can lead to increased credibility and customer loyalty.
Be humble 
Maintain a sense of humility and always strive for improvement. Learn from other entrepreneurs, books, and seminars, and never allow complacency to set in. Today's innovative disruptors can easily become tomorrow's outdated market leaders if they stop seeking new ways to grow and evolve.
In the competitive world of business, the smallest changes can make the biggest impact. Implementing these 11 ridiculously simple tips will not only help you outperform your competition but also lay the foundation for long-term success. Embrace continuous improvement, engage with your customers, and always be ready to adapt to an ever-changing landscape.