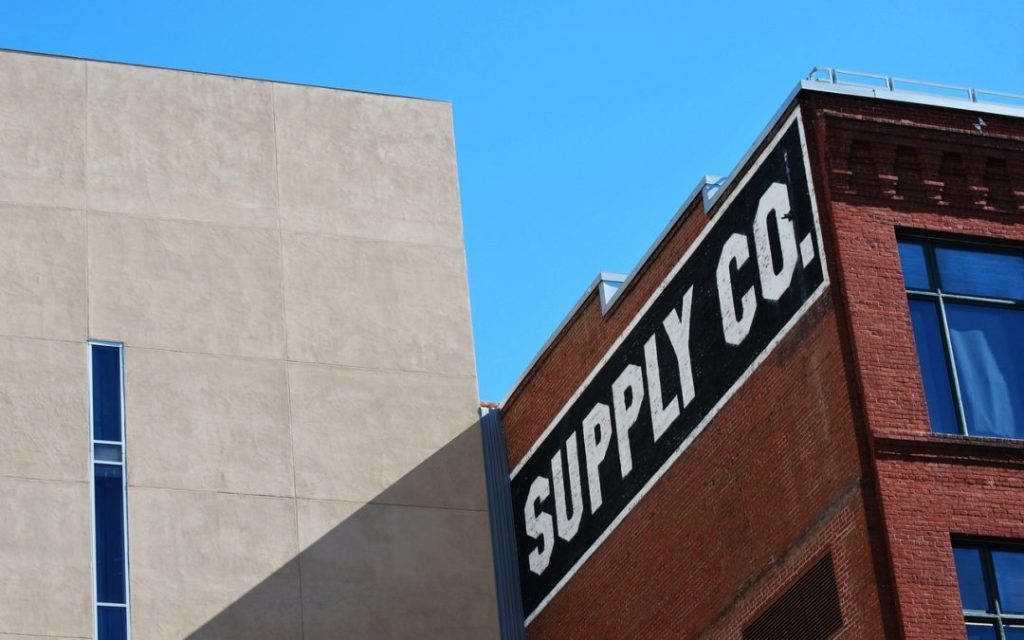 I overheard a few people talking the other day when I was out at lunchtime. One person was saying that he did not need a website for his business because it is mostly a 'referral business' (I never found out what business he is in that ONLY works by word-of-mouth). In any case, here are the Top 11 reasons, a la David Letterman old-school style…  why you business needs a website!
11. Every Reputable Business Has One
Let's face it – every business today has one. All the big companies have a website. So do the small Mom & Pop shops. You see, the internet is the great equalizer. You cannot necessarily tell how big or successful a company is just by looking at their website. But, have you searched for a company that does not have a site? How did you feel when that happened? Do you want your clients to feel that way about your business?
10. Your Business Never Sleeps
The typically business hours are Monday – Friday from 9 am – 5 pm (Cue the Dolly Parton song, 9-5!). Your company 's website is like an employee that is working non-stop, 24 hours a day, 365 days a year. That is all the time! No need to worry about holidays, weekends, sicks days, time zones, countries, traffic jams… You can always be open on the web! You are in business all across the World 24/7, 365 Days a Year – Nice!
9. You Can Change Your Sales Materials In An Instant
When you create a new brochure, you generally will print (at a minimum) 100 copies. Typically, you might even create 1,000 of these documents. Making a change to these materials may result in recycling the paper and starting over! A website is easier, cheaper and quicker to update than print material. Its' capacities are almost limitless which allow you to provide users with more comprehensive information. This will save you money on printing and distribution costs as well.
8. Reach New Markets with a Global Audience
The world is getting smaller. Anyone halfway across the world can access your website. Time zones don't matter. No one knows how big or small you are based on your website – you are now able to compete with the big corporations. Grandma and Grandpa can now operate a successful business out of their kitchen and ship worldwide!
4. Improved Customer Service
By providing answers to questions on your website, sales and information requests can be processed automatically and immediately, whether someone is in the office or not. Online forms can be used to allow customers to request quotations or ask further information. Save costs by allowing users to download invoices, proposals and important documents.
5. Present a Professional Image
For a small business, a well-designed web site is a great way of instilling confidence and looking bigger than you actually are. In this day in age, customers assume that you already have a website. By now, your primary competitors probably already have a presence on the Internet. If they do, keep up with them and find ways to make yours better.
6. Sell Your Products
Why pay expensive rent, overhead, electric bills, and all the other costs that go along with owning a bricks-n-mortar business? Selling in cyberspace is much cheaper and a good way to supplement your offline business. Providing secure online ordering is very affordable for even the smallest businesses.
7. Promote Your Services
Lawyers, doctors, financial consultants, entertainers, realtors and all service oriented businesses should let customers know that they have a choice. Millions of users are referring to the web and are using company's websites to make major decisions when they need a specialized service.
8. Gather Information and Generate Valuable Leads
You can gather information about your customers and potential customers by using forms and surveys. Rather than going out and getting leads, let them come to you. This is a great tool for prospecting targeted customers looking to use your products and services.
9. Provides Instant Gratification
People are busy and don't like to wait for information. Give them what they want, when they want it. If your product is suitable, offer them free samples or trials to download. This includes pictures, brochures, software, videos, Power Point slides, music and more.
10. Great Recruiting Tool
Whether you are looking for talent or posting job opportunities with your company, your website is a great recruiting tool for building your business.
But wait… here are some More Great Tips!
The Do's & Don'ts For Website Success!
Do invest in a secure online ordering system.
Do keep your audience in mind and create copy that personally speaks to them.
Do create a clear and compelling sales message.
Do update your site content and keep it fresh and current.
Do anticipate and answer your visitor's questions.
Do check your site to ensure all forms and links are working.
Do include a call to action on each page. You won't get business if you don't ask for it.
Do include your contact information.
Do offer links to programs like Acrobat Reader needed to view your site information.
Do choose a Web host that provides exceptional service, minimal down time, and consistent site backups.
Do carefully check your content for spelling and grammar mistakes. Errors are unprofessional and show a lack of attention to detail.
Do title each page to be search engine (and bookmark) friendly.
Do use a URL and domain name that accurately reflects your business or company name and is easy to remember.
…and
Don't confuse your visitor with too many topics on one page. Organize information logically.
Don't let your site become outdated. Your credibility will disappear if you offer Mother 's Day specials just in time for Father's Day.
Don't include too many colors, fonts, or font sizes that distracts your visitor.
Don't yell at your visitor by using all capital letters.
Don't take your customer's privacy for granted. Create a privacy policy and stick to it.
Don't insult your customer by selling his information to third parties.
Don't ignore or delay customer requests. Return all customer inquiries promptly because you never know whom they may recommend you to even if they don't buy from you.
Don't add a "visitor count" to your site. No need to brag how many or show how few visit.
Don't include graphics that fail to add importance to your site.
Don't use silly clip art unless absolutely necessary.
Don't add unnecessary "extras" that will take a particularly long time to load.
Don't ignore customer complaints, just because you're on the Web doesn't mean your business won't be affected by dissatisfied customers sharing their experience with others.