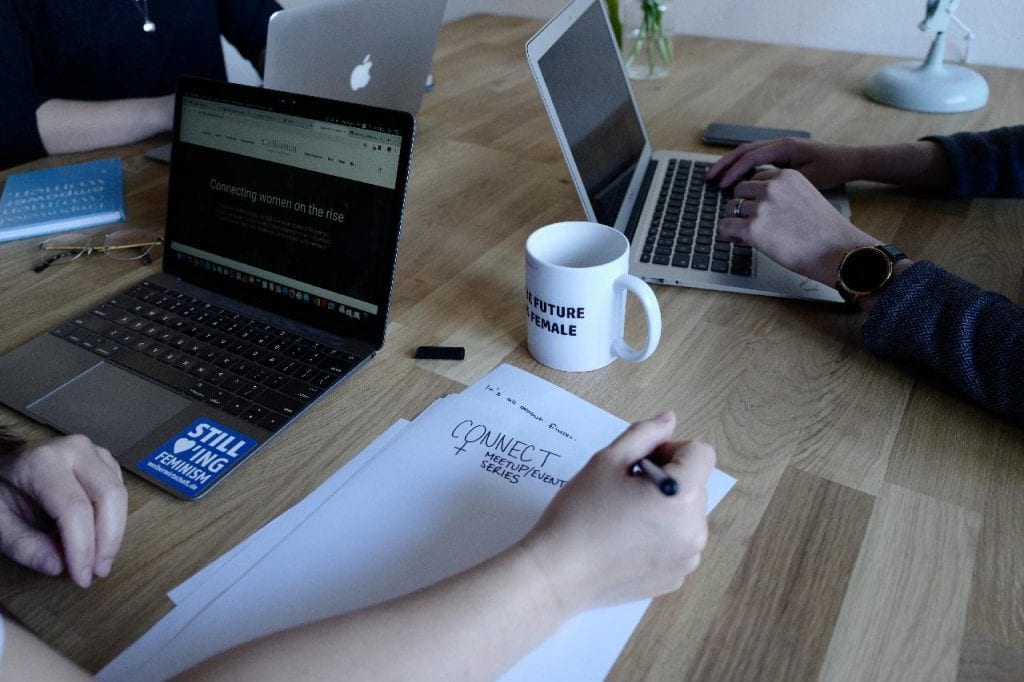 Have you ever wanted to be highly successful?
There is no secret formula. There is just hard work and motivation. If you KEEP trying at your goal… If you put in the work every single day…. If you are single minded in your determination and you DO NOT GIVE UP…  then eventually you will be successful.
Not quite sure about that? In a moment, when you have read the inspiring advice from the motivators below, maybee you will. These incredible individuals stand as pillars of success, ingenuity, and determination. But at the same time, they also show us that the path to success is not so special – that they used normal techniques and that they faced many of the same challenges we do. Learn from them, and you can achieve beyond your wildest dreams too.
Have A Singular Goal – Arnold Schwarzenegger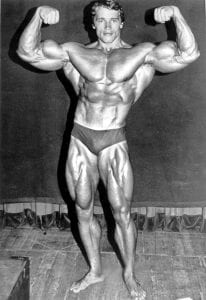 Arnold Schwarzenegger is undoubtedly one of the most successful people on the planet. Not only did Arnie get into incredible shape and build a huge amount of muscle, but he also managed to become the highest paid movie actor of his time, and the governor of LA.
That's all pretty impressive for a guy who grew up in a rural village in Austria, and who had a thick accent to contend with!
How did he do it? Simple: he worked extremely hard. Arnie recalls how he would train for hours at a time, run businesses, and simultaneously work on his English at night school. He was able to do all this for one reason and one reason alone: because he had a single goal that he was absolutely passionate about. He said that every gruelling rep was worth it because he knew that at the end of each one, he would be a step closer to his end goal. With every single curl and press, he was closer to becoming Mr. Olympia.
Practice The Same Kick 1,000 Times – Bruce Lee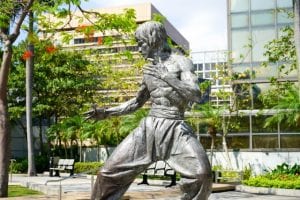 Bruce Lee said that he doesn't fear the man who practices 1,000 different kicks once. Bruce Lee feared the man who practiced one kick a thousand times.
In other words, Bruce Lee "feared" (or respected at least) mastery. Bruce was enamoured with those who had honed and perfected their technique through countless hours of rigorous practice. This is what we all can hope to accomplish and what we all should aim for.
This relates to a subject in fitness called "greasing the groove." Essentially, the argument here is that by training a movement or a pattern every single day, you will find it becomes more and more deeply ingrained with every attempt. Eventually, it will become second nature and you will be faster, stronger, more efficient and more capable.
So, while that perfect mastery might seem a long way now, keep in mind that each attempt is just one of your thousand reps. That every single attempt makes you a little bit better. Eventually, you'll be a master.
Use Fear Setting – Tim Ferriss
Author Tim Ferriss is responsible for starting the "lifestyle design" movement, and can even take some amount of credit for the equally big health tracking trend. Tim's books have all reached the bestseller lists, he has worked with some of the most successful people on the planet, he has run multiple businesses, and he also has a HUGE podcast. If you haven't checked him out, then we recommend you do!
Tim recommends a technique called fear setting to achieve your goals. The idea is that many of us fail to make progress because we're scared of failure. You might not apply for other jobs because you're scared of what leaving your current work might mean. You may not speak to an attractive member of the opposite sex because you're too scared of rejection.
But here is the thing: most of us fail to ever define precisely what we're afraid of. As a result of this, we end up blowing those fears out of all proportion and becoming frozen in fright.
By taking a moment to write down precisely what it is you are scared of, you will often realize that your fears really aren't all that bad and that you're perhaps overreacting. Write down all the things you're scared of, and then next to each point, write down how likely it is to happen, how it could be prevented, and what you would do in that worst-case scenario.
For example, let's discuss leaving your job for a new one. Perhaps you're scared that you'll leave your job and not like the new position, you'll end up getting fired or leaving, and then will be penniless. Your partner will leave you because you made such a bad decision, your children will go hungry, and you'll be forced to sell your home. The gap on your CV means you'll never work in that industry again.
Okay, so how likely is this?
First: you won't give up your current job until you have the new one. Second: if you don't like the new job, you can just look for work again. There are laws in place to prevent unfair firing, and you should be able to get a very good idea of the workplace culture and vibe before you transition to the new position.
All of this makes the chances of ending up jobless much smaller. Now consider that you probably could get your old job back if ever you needed to. That you likely have at least some savings you could live off for a while. That your parents might step in to help. That you can discuss the idea with your partner. And that they support your decisions.
ALL of this makes you realize that the "fears" were simple constructs of your own mind.
Leave a comment below to let me know which one from today that you like!
Want more? Check out: More Motivation Hack Advice by Famous People