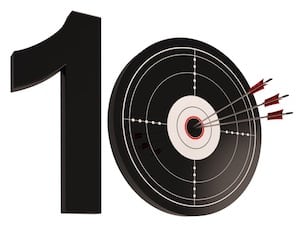 Back in 2012, I wrote a post titled 25 Things About Paul. 2 years later in 2014, I wrote a post, Another 10 Things about Paul. In 2017, I wrote a follow-up post, 25 More Things About Paul. I thought I would write yet some MORE things about me since it has been about 4 years since the last list. The thing is, I am NOT going to go back to see what the previous 60 items were and I hope these will be new.
Without further adieu, here is the list.
Typing out the word, adieu, I do not speak German. In high school, I took one year of Spanish and retains a smattering of Spanish. I can read it and pick out spoken words when I hear them un poco.
I am a member of BNI, Business Networking International. After just a couple of months of joining, I was invited to be a Visitor Host. In the following term, I was Vice-President. Currently, I am ending my term as President.
At home, we get alkaline water delivered.
I have been running the WordPress Inner Circle Academy since 2013!
I am a Charter member of the Natural Life Business Partnership and will be renewing my fifth year of membership this month.
Part of my company's business is handling Backups for clients. Since we started to monitor and track this, we have made 9,743 website backups for our clients. Need your site backed up and maintenance performed every month? Let me know!
I donate platelets (part of the blood) on a regular basis – typically once a month. The process takes about 2 hours. I donated yesterday. I was informed that I was on my 124th donation at NY Blood Center.
A couple of years ago, I shaved my head bald as part of a fundraiser for St. Baldrick's Foundation. I was at my friend Kelly McCausey's Exposure and Profit event in Atlanta. The decision to shave my head was a spur of the moment. You can read about it at another friend, Nicole Dean's, blog, Nicole on the Net (there are even videos!)
I usually go food shopping either Sunday evening or Monday evening. OK – this one is not too exciting, but it is, "something about me!"
And filling out the 10th spot, I seem to know a lot about nothing. Random trivia swims around my head. The local brewery within walking distance from my house, The Village Brewery, has Trivia nights on Tuesdays. The first time I went with people, we came in Third place! The next time I went with other friends, we came in Second place! We will have to see what happens this coming Tuesday.
There you have it – a new list of 10 More Things About Paul. Did you know any of these things about me? Leave a comment and let me know!