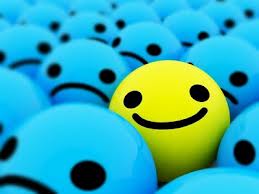 WordPress is a great platform for folks to create a website, blog, or other online presence. Let's not get confused, however, between WordPress.com and the WordPress software that is available for you to download over at WordPress.org.
So as not to be too negative, let me tell you why WordPress.com IS a good solution for you. If you want an easy-breezy method of starting a blog, WordPress.com may be the answer for you. They will get you set up without any hassles with a website. It is even free!
I get asked the same question on a weekly basis (sometimes daily) – "How can I get started online? I want a website – what should I do?" I usually answer that question with a question of my own – "What do you want to do with your website?"
If the answer is that the person wants a site to share some pictures, post an online diary, tell people about the recent vacation, and have a place for family members to connect, then a free alternative using WordPress.com is a great way to get started. They will provide the hosting, the software, security, and a stable environment for you to get started.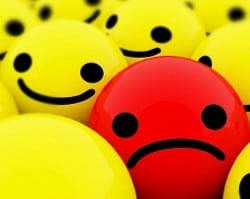 However…
If your intention with your site is to earn money, sell products (either your own or someone else's), build a create a membership site, or have any possibility of supporting a business then WordPress.com will not work for you – these items violate their ToS (Terms of Service) and you may find your site gets suspended or deleted!
WordPress.com Does Not Allow You To Say, 'Show Me The Money!'
WordPress.com does not allow you to place Google Adsense or other advertising programs to display ads on your site. Not only that, but you are not allowed to write a post that someone pays you to write (a paid post) to promote their product. Another type of blog post, 'The Product Review' is not permitted on WordPress.com. Basically, anything that will earn you some money is just about prohibited on WordPress.com. There are great uses for a site hosted here, but if you are an online business or you are trying to start a business online, this site is not for you!
Note: If you have a book, then you can have an ad for that on your WordPress.com blog. They just don't allow ads for products or services that you do not own.
Just Say NO! to Adding Additional Functionality
One of the awesome things about WordPress is that you can customize the functionality your site performs by installing plugins. WordPress.org/plugins, after all, has THOUSANDS of plugins for you to use! There is a severely limited set of plugins that you are allowed to install on the .com site, but when you have your own site, the sky is the limit when it comes to possibilities! (Remember: you probably do not want to overload your site with plugins… that does not make sense either!)
Being Limited With Any Theme
Themes are like plugins when it comes to installing them. You have a limited amount that you can use. You can pay for some premium themes, but you are once again, severely limited in what you can use.Only a small subset of themes from WordPress.org/themes are allowed.
Danger Will Robinson!
What happens if you violate' the ToS (Terms of Service) of WordPress.com? You might be asking yourself what the repercussions are! Great question because it could be the worst! They can shut you down without notice and give your site address to someone else. Pretty severe! In some cases, you are told, but in many you are just suspended and provided with a short window to save your content. All in all, not a good thing!
What To Do… What To Do…
For all of these reasons, I highly suggest having your own hosting site! If you are currently a prisoner (he he he) to WordPress.com and want to switch, check out: Switch Your Hosted Blog To Your Own Site and see what you options are.
Questions? Leave a comment below!