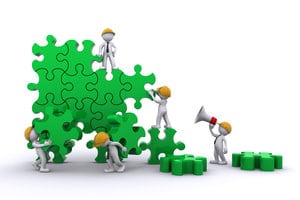 When it comes to Plugins, I am all about finding the good ones! I found an article on HuffPo (or HuffPost) titled, "The 5 Best Free WordPress Plugins to Promote Your Blog" which turned out to be a little bit of a disappointment for me.
Still, some of the items on the list were spot on! I agreed with several of the other plugins mentioned in the article.
First of all, my concern was that the 5 plugins mentioned were not all "to Promote Your Blog." I mean, when that is the TITLE of the article, I would expect to see 5 plugins that do help promote your site! Not all of these plugins do that.
The plugins they mention include:
1. MailChimp – I am NOT a big fan of MailChimp. I prefer AWeber as my email management solution!
2. Pretty Link – I use it all the time! This is great for both tracking and for affiliate marketing!
3. Google Analytics – this is the plugin that does not PROMOTE your site, but rather tracks visitors, gather statistics, etc.
4. Yoast WordPress SEO – A clear winner in my mind! This gets installed on every site I build.
5. SumoMe – I have not used this plugin, so I will be checking it out this week! According to the article, it states,
SumoMe is a great tool for marketers that has a variety of valuable applications. The List Builder application allows you to display a customizable pop up window to viewers of your blog. The pop up window is a great way to build your email list and it integrates with Mailchimp and other email marketing products The Share application is similar to Digg Digg, but with a sharper design and you can choose not to display how many times the page has been shared. You might not want to display how many times it has been shared if the number is low (it would make you look unpopular).
Michael B. Fishbein
Which of these plugins do you use? Or NOT use? Leave a comment below and let's start a conversation!