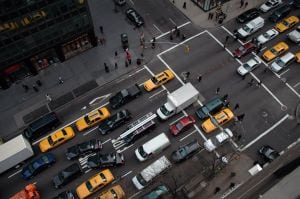 Getting visitors to your website has been the ultimate dream of internet marketers and website owners. After all, who does not want to be more popular?  More traffic equals more money, so they say. But how can you do it without spending a fortune? How can you drive more traffic to your site without spending a lot (if any) of money? Can it be done?
Of course it can!
Unknown to many there are a few ways of getting visitors to your site without risking a lot of money. But remember, it's not that easy. It takes some work. So, if you would rather work instead of pay to get visitors to your site, then here are a few things you can do:
1. Submit articles to article directories. While not as effective as it was in the past, this technique still works today. This is a very effective way of getting traffic to your site. By submitting articles with a link that points to your website, you are assured of long-term traffic. As long as your article stays in the directories that you submit to, people can find it and the chances of getting traffic to your website are increased. A few of the article sites where you can submit to are goarticles.com, ezinearticles.com, ideamarketers.com, articlecity.com, and articlesfactory.com.
2. Search Engine Optimization (SEO). It's not really rocket science. SEO is simply a technique that you implement on your site to rank higher in the search engines. Here are the things you might want to implement right away:
a) Your domain name should have your keyword in it.
b) Title tag of each page of your site should contain your keyword.
c) Your keyword should be on the first paragraph of your page.
d) The image alt tags should contain your keyword.
e) The file names of each page of your site should also have your keyword.
3. Add More Content to Your Site. Postings using your WordPress site are easily indexed by Google. Updating your blog is feeding the search engines. Each time you put fresh content out, the search engines will notice it and come running to eat it all up. Putting your keywords in this fresh content will help you rank higher in the search engines. Your site gets updated a lot if you link your blog to it. Blogging is easy and it adds a lot of pages to your site.
4. Posting in forums related to your topic. By participating in forums you'll have the opportunity to place your link in the signature line and get traffic from forum members. You can find a forum related to your topic by going to a search engine and typing your keyword + forum. Make sure the signatures you post in forums are catchy to attract readers and make them click on your link and come to your site.
These are simple, cheap, and very effective ways of getting visitors to your website. Implementing the above would guarantee a stream of traffic not only for the short term but also for the long haul.
Note: This post was updated to be more relevant and timely. It was originally written in back in 2013.