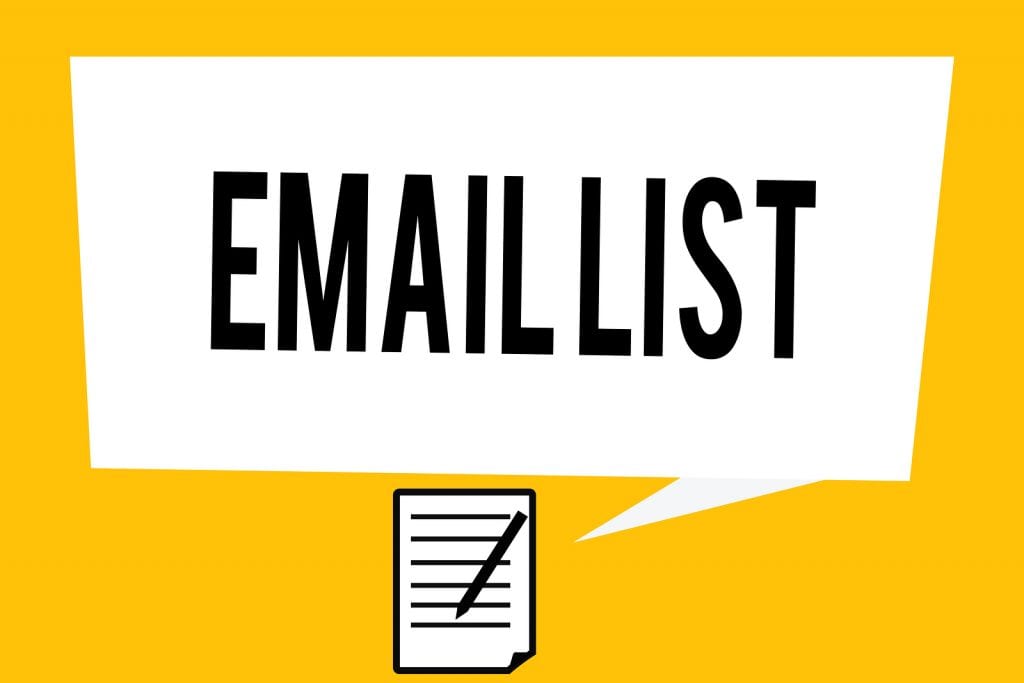 As part of the Ultimate Blog Challenge, I have decided that I am going to start a new mini-series where I am going to teach you how to help your business grow with a classic marketing strategy: list building.
You have surely heard about how growing a big list of potential customers that you can get in touch with can benefit your business, but what we've found is that most experts have a hard time explaining what exactly list building is all about, so here I am, grabbing you (gently) by the hand to teach you how to do list building the easy way in 2019 and beyond!
So What Is List Building All About?
In marketing terms, list building refers to the practice of growing and nurturing a list of contacts that can potentially become your customers. Usually, these lists are built by using a variety of marketing strategies that often involve collecting lead info from sources such as business directories.
When it comes to online marketing, list building almost exclusively refers to the practice of growing and nurturing a list of email leads that can be engaged and converted into customers with a well-designed sales funnel.
These lists can be segmented into different stages of the customer journey, and they can be built by using different lead generation strategies designed to capture email leads on a website.
The most common strategy is to use opt-in pages featuring a free download that users can access after giving away their email addresses, but there are many ways to optimize and repurpose this strategy, as well as other high-converting strategies, and we are going to teach you how, the right way.
List building is a form of permission-based marketing, which means that you need to have permission from leads to add them to their lists, as well as permission to send them marketing messages and advertising.
So when leads sign up to your email list to get a free download, or to get access to more content, they agree to be added to your list and to receive marketing emails from you or from your business.
Why Is List Building Important In 2019?
The goal of adding many people to your mailing lists is to create long lasting relationships that you can nurture to grow your business.
With list building, you will be able to engage people who subscribe to your lists with exclusive content, offers, giveaways, discounts, and whatever incentives that can help you to convert them into repeat customers, right in their email inboxes!
It's been found that only 2% of website visitors convert into customers on their first visit. That means that only 2% of your own website visitors will be fine with going to your site and buying something if you're lucky, but what happens after they buy? They might never come back. Worse still, what happens if they just leave without buying?
With these list building strategies, you'll learn how to easily capture website leads even if they land on your site by accident. You'll also learn to capture email leads outside of your site the right way, so get ready to jumpstart your list building efforts for 2019 and beyond starting in the following lesson!
After you leave a comment below, you can continue with this series, by reading Social Media Tricks To Grow Your List.