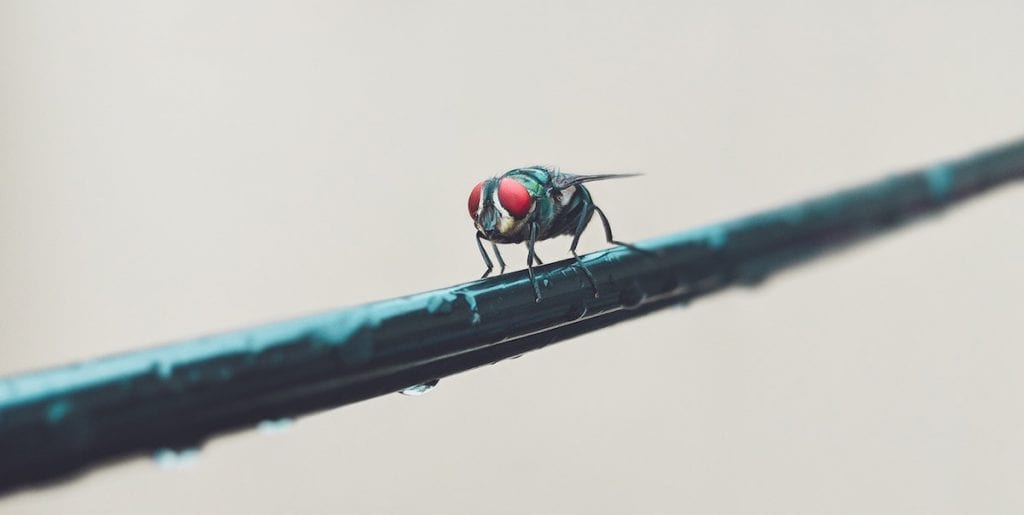 Have you heard the story of the fly up against the window? Even if you didn't, I am sure you have certainly seen one trying to escape…
This fly was hitting against the glass of a closed window, trying to get out of the room, into the beautiful world outside. It could see lots of other flies outside enjoying complete freedom. Our fly was so desperate to become free, that it tried harder and harder to break through the glass.
The whining wings were telling the poignant story of the fly's strategy – 'try harder.'
But trying harder was not working.
The fly believed that going through the window was the only way to get to the land of dreams. But no matter what, it was impossible for it to try hard enough to achieve that break-through.
The poor fly was doomed. If it continued doing what it was doing, it would die a sad death on the window sill.
Across the room, just a few feet away, there was an open door. Completely open. Just a few seconds of flying time could get it what it wanted – FREEDOM!
The fly did not even try to look for that door. Just a shift in thoughts could have easily given our friend the freedom it so badly desired.
When I read this story, it really struck me hard….
MOST Internet marketers are like that fly. They will keep hitting against the window but never try to look for the door.
And sadly, they will never achieve the freedom that they want. They will never be able to become a part of the elite Internet marketing group and enjoy their beautiful lifestyle. They will never be able to travel the world or quit their jobs.
They will be stuck in the rat-race…
But why won't most people succeed? Because they won't do the things that successful people do. They just won't think the way achievers think.
Let us spend some time and "think" about what we are doing. Let us find out ways to improve how we do things. Let us try and find out easier way of working. Let us work smarter.

One hour of thinking can save us weeks of unnecessary work.