If you blog and you use WordPress on your own website, you probably already know about the importance of letting people know that you exist! After, if you write it, will anyone know about it? You can hope so! But, hope is not always the best strategy!
Enter the Social Media Plugins!
The first rule of WordPress Social Media Plugins is that you can have too much of a good thing! You should not go crazy and install all of these! Your site will look crazy and riddles with social media icons! Less is more!
The second rule WordPress Social Media Plugins is this: just because a plugin offers a link to 87 different social media sites, you do not (and should not) include them all! Stick to the ones you use and don't go crazy. Again, Less is more!
So, without any more delay, let me present a list of social media plugins for your WordPress site. They are listed in alphabetical order.
---
Add to Any
The Add to Any plugin allows people to share, bookmark, and email your posts & pages using any service, such as Facebook, Twitter, Google, StumbleUpon, Digg and many more. You can customize the colors for the menus to match the color palette of your site!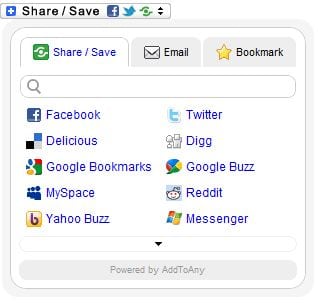 ---
Facebook Like Button
This plugin allows you to configure and display the FaceBook Like Button before and/or after each post and/or page. Search for "FaceBook Like Button Plugin for WordPress" by Dean Peters.

As with many of the other plugins mentioned here, this one has a wide range of options for customizing it. On tip – if you do not see the small photos when you install this, make the height 100 px (as opposed to the default of 35!)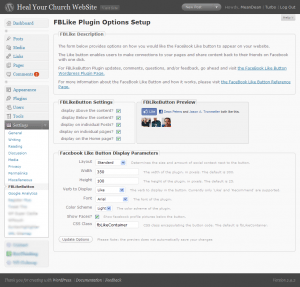 ---
Light Social
This is a super lightweight plugin to insert a set of social share links at the bottom of each post, focused on technical blogs.

---
SexyBookmarks
NOTE: See the update I posted on SexyBookmarks' Performace!
This plugin adds an attractive social bookmarking menu to your posts, pages, index, or any combination of the three.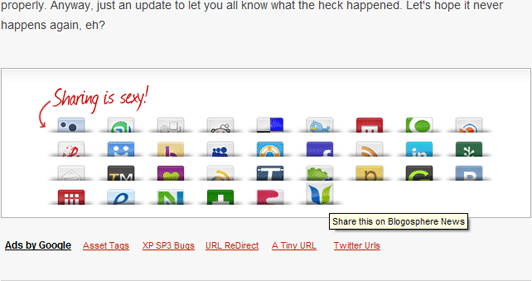 You can see in the admin panel for this plugin that there are many, many sites in which to share your post! Remember, don't go overboard!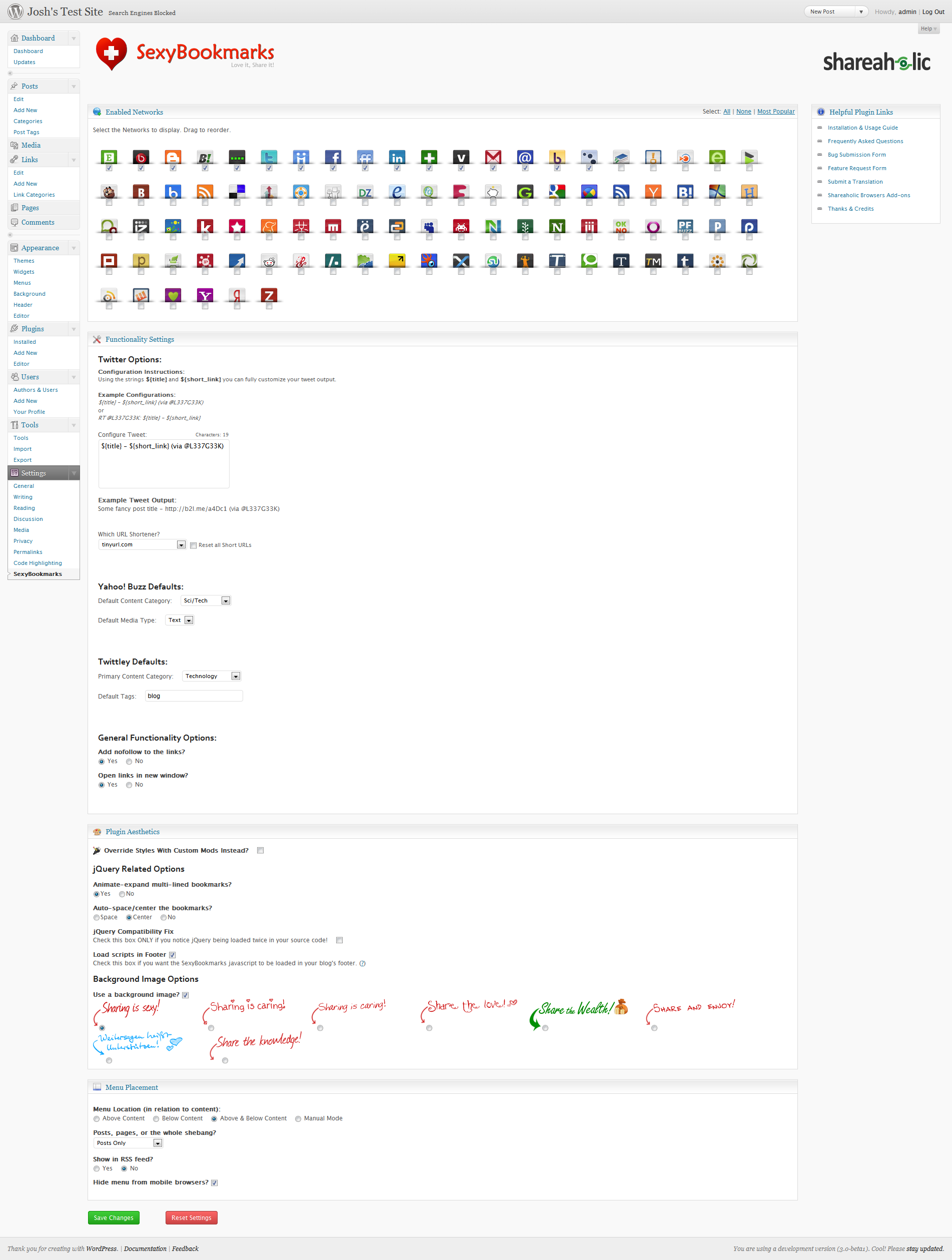 ---
ShareThis
Used on over 1,000,000 sites, the ShareThis plugin allows users to share your content through email and 50+ social networks including Facebook, Twitter.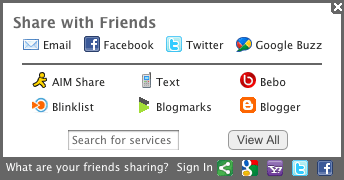 If you register with the ShareThis publishers, you get access to a variety of tracking reports!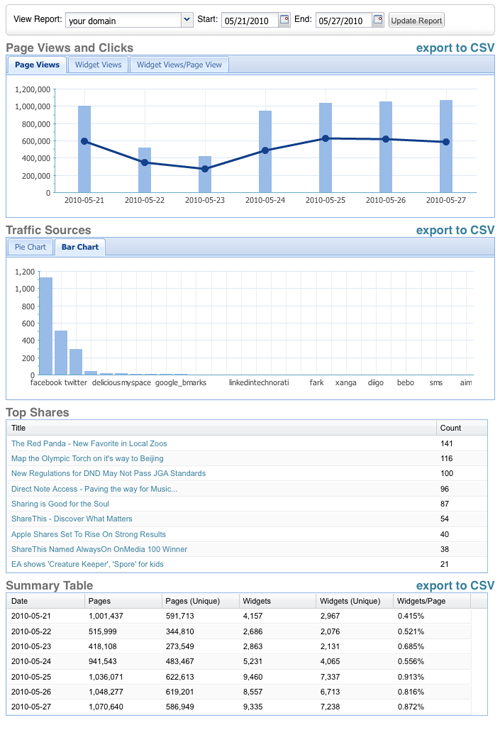 ---
Sociable
Automatically add links to your favorite social bookmarking sites on your posts, pages and in your RSS feed. You can choose from 99 different social bookmarking sites! WordPress 2.6 or above is required.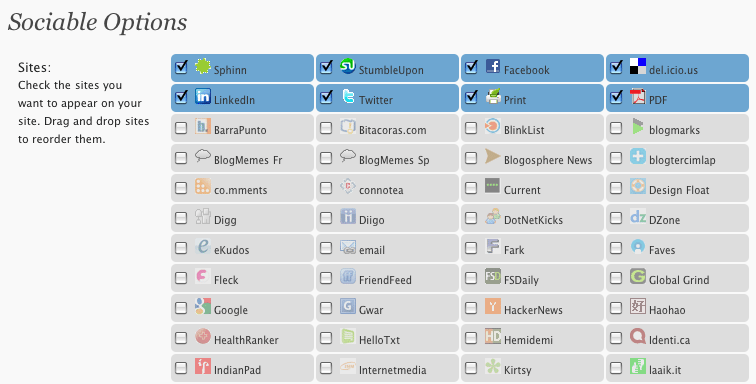 ---
TweetMeme Button
Adds a button which easily lets you retweet your blog posts.

There is also a very extensible configuration section for this plugin!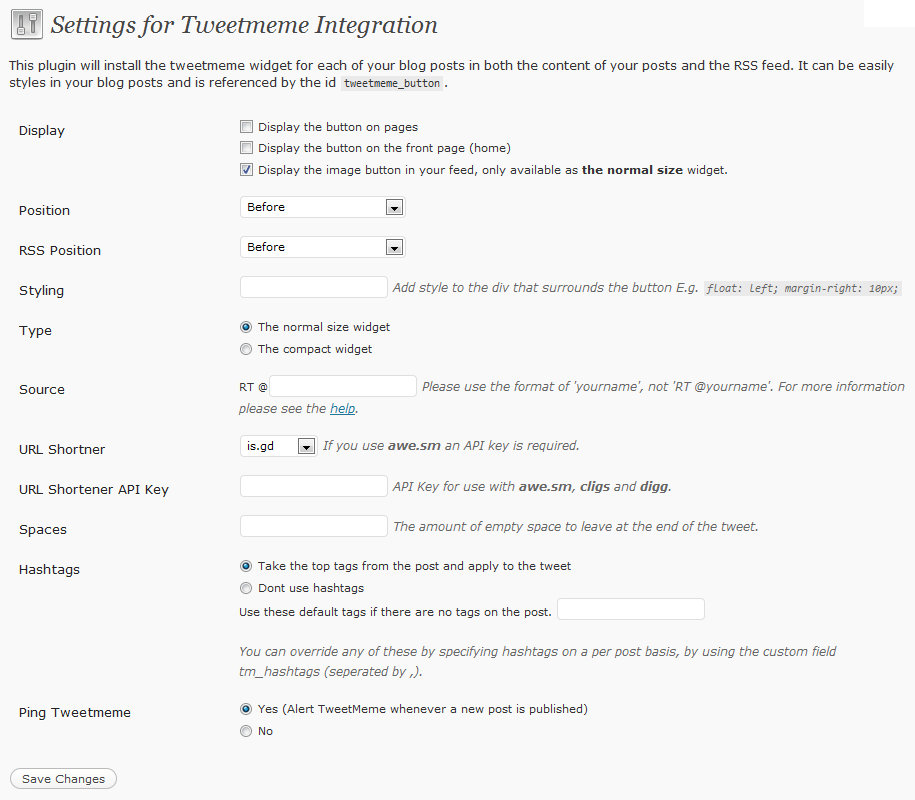 ---
Six Figure Social Media System…
Of course it goes without saying… If you really want to bump up your Social Media skills, check out Michele Scism's Six Figure Social Media System – I wrote about this the other day!