Have you heard about the  Six Figure Social Media event yet? Based on yesterday's post, Captain America and Social Media, I received more emails than usual asking me about using Social Media. Actually it is kind of funny – not many comments were posted, but emails came in shortly after I posted that. I am still trying to figure out the correlation between comments and emails – my initial thought is that there is no connection.
Back to the emails – they came in asking questions like:
how can you use social media effectively?
does social media really work or is it all hype?
can social media be used correctly, and not suck all the time out of you?
how can you use social media to become a business?
Now, I think I use social media effectively, but I certainly am not an expert in this field. Am I better than average? I think so. But when I get stuck, I have expert friends that really know what they are doing.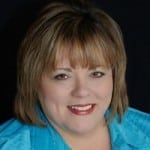 2 of my friends, Michele Scism & Rachel Strella (quick note about the use of the word, 'friend'. If I have someone's personal cell phone number and can call them directly and just chat, I consider that as an indication that they are my friend!) are the experts at social media! Michele is "The Results Lady" and has a history of success that runs in the family! Rachel has built up a six-figure social media management business in just 12 months.
If you had any questions about social media, you will love the series of 3 videos that Michele and Rachel have put together over at Six Figure Social Media!
In the videos, Michele  will show why local businesses are clamoring for qualified social media help and how you can position yourself as the "go to" social media person in your town. Here is a secret of mine that I am constantly using – even if a video is about doing it for someone else, I always ask, "How can I apply this to MY business?" – I usually get great ideas that way!
In the second video, you'll meet Rachel and also learn Michele's 5 step system to turn the time you are already spending on social media into GOLD. (See – you can start a new business, expand your current business, or just apply it yourself!)
The third video puts all the pieces together and gives you an outline of how you can have six figure success using social media.
One of the things  I love about about Michele is that she has a talent for breaking the overwhelming down into simple easy to understand action steps.  A lot of her clients have seen big wins in their business by using just a few of Michele's easy to use strategies.  To see Michele in action (and get a few tips you can use in your business today), just watch her videos (they are really good!)
After you watch them, let me know what you think! Leave a comment (or send an email – I will reply to both!) sharing your thoughts!