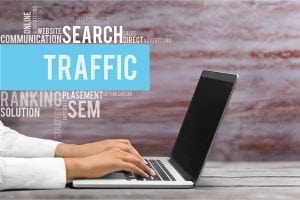 SEO marketing can be a very powerful tool for generating massive passive traffic. But if you use it incorrectly, you'll end up doing more harm than benefits. In this post, we will discuss some SEO Mistakes to avoid so that you can have better success with the search engines. In a previous post, SEO Domination: Just a Few Simple Tactics, we discussed sever ways to increase your likelihood to getting ranked in the search engines. Remember the line in one of the Super Hero movies?
With Great Power Comes Great Responsibly.
another good one is:
You can use your powers for Good or Evil.
The same goes for SEO! Knowing a little bit can be good, but it can also be bad if you start to overdue things. With that in mind, here are some SEO marketing mistakes you should avoid at all cost:
Errors
1) Over-doing the keywords. If you put too much keywords in your article for SEO purposes, you'll end up coming off as spam by Google and this will hurt your rankings. This is probably the biggest SEO mistake that people make when they are starting off.
2) Dabbling with black hat SEO techniques. These techniques are bad and can get you banned or "Google Slapped" so that you will never get a good ranking.
3) Not having good coding. If you are designing your website yourself and mess up the coding in your website, Google spiders won't be able to read your site efficiently and this can hurt your rankings as well.
4) Becoming a link farm. Getting backlinks are important but if you get a ton of useless backlinks from irrelevant spammy sites or use "link getting softwares" you're doomed.
In short, success in SEO marketing lies in adhering to good SEO practices and avoiding silly mistakes. There are no shortcuts to success! Don't forget, content and are king so you have to place a huge focus on those as well, while not overlooking the small stuff. To increase your success, avoid the SEO mistakes described above.
SEO – The Way To Passive Traffic
SEO-ing your web content is a great way to generate easy traffic. That being said, you won't get traffic instantly by writing a few blog posts. It is a long term strategy!
The Way To Go
The process to traffic building via SEO marketing is a long one, and you'll have to consistently produce good web content which meet standards and also is up to date with relevant information.
So how does one generate passive traffic through SEO? There are a few ways. For one, you can hire a ghostwriter to post articles for you. This cuts you out of the equation and can give you more time to focus on the marketing aspects of your business.
You can also pay to have your blog posts featured in websites or directories. This is a faster way to get a boost in your traffic by having your featured article put in front of the website.
Another way is to higher an SEO consultant to optimize your web content so that the SEO will bring in long term steady passive traffic for your website.
Finally, you might consider collaborating with someone. That someone will do the SEO portion while you focus on the other aspects such as creating products, marketing, etc. Remember, you don't have to do everything yourself.
SEO Mistakes
Traffic generation is a tedious process but can be enjoyable if you have the passion to learn and give to your followers. SEO marketing is a great way, especially for young businesses on a shoestring budget to get their niche business up and running.
A smart marketer knows how to utilize all sorts of traffic generation options. Perhaps with the money made from your passive SEO traffic, you might want to invest in some paid traffic methods so to double your traffic and double your profits.
Finally, you should always consider cutting yourself out of the equation so that you can enjoy a passive income without having to work. As Robert Kiyosaki says, the most successful people are the investors (not business managers).
I wish you all the best in your SEO marketing success! Remember, stay away from these SEO mistakes!
Have you made any of these in the past? Leave a comment below and share your experiences with us!