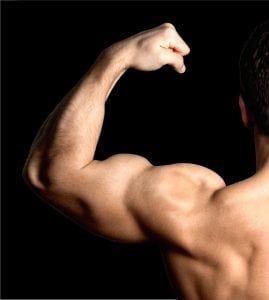 Okay, so we have covered the basics of SEO domination. In the last post, we discussed On-Page SEO & Off-Page SEO. Let's look at some advanced techniques for boosting your Page Rank.
SEO Domination
These next techniques or tactics are designed to help bring your SEO to a higher game. These will take some time to implement, and are well worth the effort. Just remember that SEO is a game that is won over time! It is not a quick game to be won overnight. Like the tortoise, slow and steady wins the race!
Tagging, Categories & Organizing
Have you written a blog post on a blogging platform before? Good! I was hoping you said yes! Have you properly tagged, categorized, and organize your blog posts before? This is an area that people tend to get lack, or go crazy with!
Tagging, categorizing and organizing your blog posts comes a long way and can greatly improve your SEO rankings. The search engines like to see similar content on a website. It shows it is cohesive and well thought out! If you site is not as properly tagged, categorized organized as it should be, you can always go back to what you have and work on it.
Related Pages Plugin
Plugins like these work great if you are blogging and helps users navigate your site better, as well as create a ton of onsite links within your website. If you look at the bottom of this post, you will see the related content section. This keeps visitors on your website!
Speak a different language.
Did you know that many other people are searching for information in other languages? You'd probably get a much higher ranking targeting a different language. While this is not as easy as it is made out to be, think about the broader reach you would have if your site was also in a second language.
The top 10 languages by population according to Wikipedia
Top languages by population per Nationalencyklopedin
Rank
Language
Native
speakers
in millions
2007 (2010)
Fraction
of world
population
(2007)
1
Mandarin
935 (955)
14.1%
2
Spanish
390 (405)
5.85%
3
English
365 (360)
5.52%
4
Hindi
295 (310)
4.46%
5
Arabic
280 (295)
4.23%
6
Portuguese
205 (215)
3.08%
7
Bengali
200 (205)
3.05%
8
Russian
160 (155)
2.42%
9
Japanese
125 (125)
1.92%
10
Punjabi
95 (100)
1.44%
(source: https://en.wikipedia.org/wiki/List_of_languages_by_number_of_native_speakers):
I know that we here at Digital Maestro are loosing a lot of folks just based on language alone!
Create a Sitemap
This is great for helping people (as well as Google spiders) navigate your map and creates a tons of mini links. A sitemap. It lays out the content that you have and where it is so that the search engines can easily find it. WHen a search engine knows where your content is, it can easily index it!
Working on your SEO Domination plan to capture all the organic traffic you want takes some time, and your efforts will be rewarded.
Leave a comment below to share how you are going to use these tactics on your site.