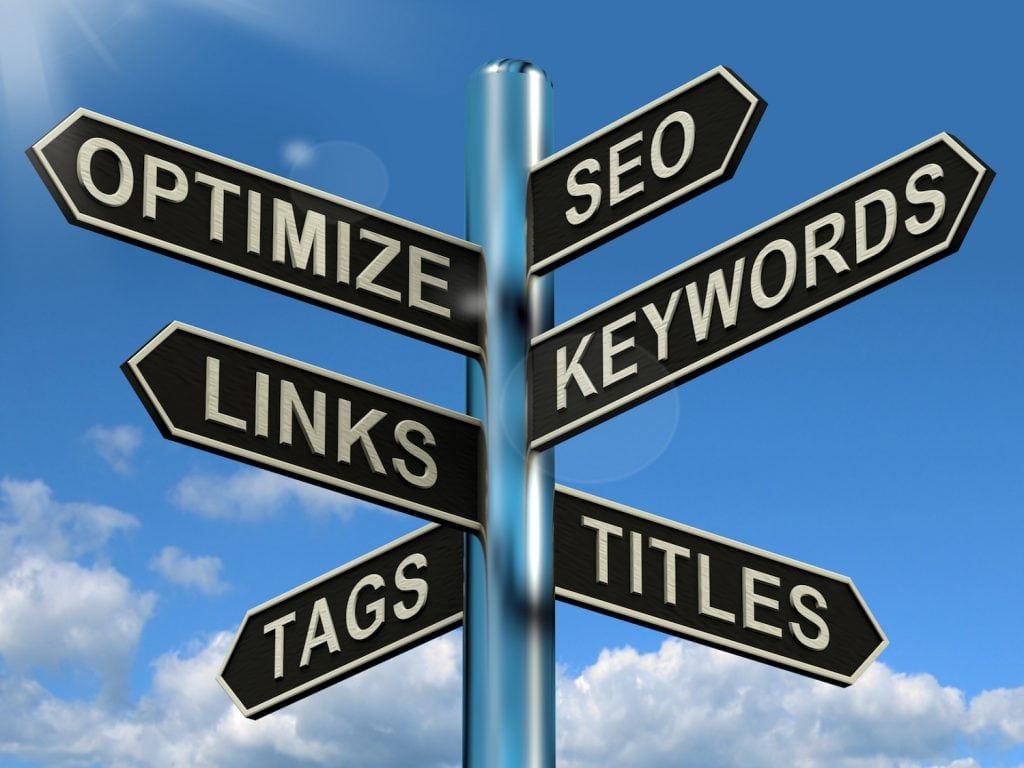 Setting your website up for success all begins at home, and before you work to develop off-site marketing campaigns, you need to first focus on optimizing every part of your website so that you are able to generate organic traffic from the major search engines.
Organic traffic is the crème de la crème of traffic, as it's natural, targeted and organic – coming directly to your site after a user enters in relevant keyword phrases that the search engine has identified as being associated with your site. This is the BEST type of traffic and the Big G (Google, that is!) will reward with high rankings for higher organic traffic!
Once your website is securely positioned within the search engines, you'll be able to generate unstoppable traffic, absolutely free – and with no further effort required. This is what we like!
Optimizing your website is relatively simple but it does involve editing different areas of your pages. Good news – if (and I hope this is a true statement) you are using WordPress, you are well ahead of the game here! To start, you need to include a title for every page of your site, each one including relevant keyword strings based on what your website is about. WordPress does this for you, so you can check that one right off!
SEO (Search Engine Optimization) Marketing is a method of generating traffic for your online business without paying for traffic or advertising.
One of the good things about SEO marketing it has the ability to create passive traffic. This means, you'll be getting traffic without having to actively be there.
This seems like the ultimate choice especially for marketers who are on a shoestring budget. The essence of SEO marketing is that traffic generation relies on the optimization of web content to draw free traffic through search engines such as the big "G" (Google).
Google is the biggest search engine in the world with millions of searches going on daily. By tapping into SEO, you will be swimming in loads of traffic.
SEO (Search Engine Optimization)
SEO is essentially the art of getting your page on the first page of Google for search terms relevant to your online niche business. Let's say you are in the dog training niche… Hence, when people search for terms like "dog training tips" or "dog training guide", you want your web page to appear on the first page of the search results – And that is what SEO is all about!
The better you are at SEO, the more traffic and hence, more sales you will get. Of course, if you have a huge marketing budget you can spend it all on advertising and totally forego SEO, but if you are on a shoestring budget, you can always tap into the powers of SEO to get tons of free traffic!
Keyword Research
Keyword research is an essential part of SEO.
You will need to find what keywords are the most sought after in your niche and target them in your web content. That way, when the majority of people search for something on the net, everything will lead to your website
Here is something that I did not understand when I first started out with my sites. You want each page title to carry a different keyword phrase so that you are able to rank for various phrases within the search engines. A lot of beginners like to use the same Keywords on every page. They want to be THE expert on a general topic. Ultimately, this will not be a benefit to you. Each page, while some keywords can overlap, should be autonomous.
The best place to do your keyword search is at Google Adwords Tool
https://ads.google.com/home/tools/keyword-planner/
The winning formula for good keywords are:
High search volume
Low competition
As a general rule of thumb, getting about more than 1000 organic searches a day is a good bet for a highly searched keyword. If you want to check out your competition, get the Google toolbar and see what are the "page ranks" for search results are in the first page.
These keywords and key phrases will then be targeted to draw you massive free traffic via SEO. There are also long-tail keywords which are longer key phrases with less search volumes but virtually no competition. These should be targeted as well. A website should never just concentrate on one or another – a whole strategy is needed to fully get the most out of your SEO endeavors!
In the next post, I'll continue to talk about SEO, specifically, two types of optimization techniques! Check out: On-Page SEO & Off-Page SEO
Note: this post was updated on 26 Feb 2022 to keep it relevant to current times.