There comes a time when you may decide that you want to publish a blog post at a time when you are not going to be around. A lot of people like to write a week's worth of blog posts on the weekend and have them ready to go at another time.
Fortunately, WordPress allows you to do this!
First, write your Blog Post. OK – I know you already know how to do that. So get that done.
Next, click on the Edit link near Publish immediately in the Publish box.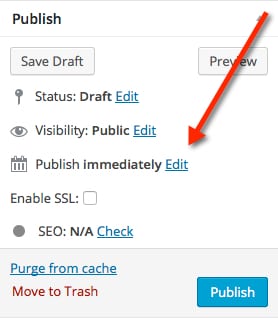 When you do that, you first select the date and time you want the post to be published. Remember, the time is in military time so if you want it in the evening at 9 pm, that would be 21:00. Once you have the date and time set, click the OK button. Many people forget this step. If you do, you will get published IMMEDIATELY.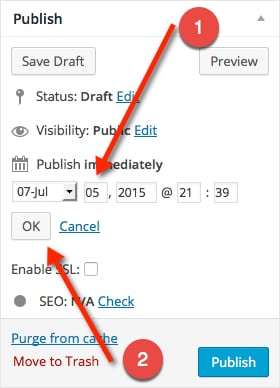 When you click OK, you will notice that the button labeled Publish now says Schedule.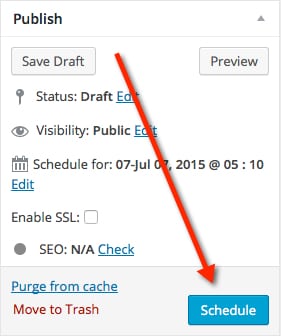 Click the Schedule button to have your blog post go live at the time you specified! You do not have to be anywhere near your computer!
Enjoy!

Get your free Security Training here!