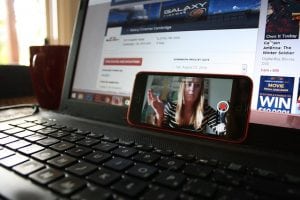 A webinar is a seminar conducted over the web or the internet. This day and age, business owners, big or small, can now conduct seminars over the Internet. Not only can the business owners save money, but they can also serve a large audience with their message.
Everyone wants to reach a broader audience these days. With the number of 'touchpoints' that are needed before a sale is made, any advantage you can get, well..., it is going to help you! The latest statistic is that a person needs to see your message, on average, at least 12 times before he/she makes a purchase. This is up from 7 times, just a few years ago.
Below you'll see the significance of increasing website traffic using webinars.
Webinars & Their Importance
The average person on the internet spends their time checking emails, getting up-to-date with the latest trends in social media, and Google searching for anything they want in particular. The average person does not have a website, nor do they have a blog. How is this of importance to you as a business owner or a blogger?
Just the thought of having a website can greatly influence the mind of an average person surfing the internet. When you hold a webinar, you get recognized being a marketing expert and a leader in your field. When you hold a webinar that targets the problems in the lives of your audience, you are making a lasting impression on the audience. Perception is everything when you are in the marketing business.
After the webinar people may come back to your website on a regular basis. This alone can increase the traffic to your website, and because your webinar targets a specific problem, it increases the possibility of you selling your products and services. These people interact with people whom they have the same problem that you help solve. This word-of-mouth advertising delivers more free targeted traffic to your website.
Webinars work great for traffic because you can be able to connect to your audience. You can put momentous, life-changing content on your website. You can also add a visionary "About Me" section, talk about yourself, let your audience know a little bit about yourself. This way, the trust between you and your audience is built strong and maintained over time.
The audience can see and hear who you are. A personal connection and mutual sense of trust are made. You are no longer a random blogger or a web business owner, you are a pioneer. Your audience, no matter how few or how many, feel their importance in the relationship you are building with them. This improves your significance in the lives of these people, ensuring a steady stream of traffic now and then.
Webinar Collaboration: A Skyrocketing Traffic Machine
With the webinars you host to connect to your audience, you get them to sign up to your email list, purchase your products, and get to know you better. Imagine the increased numbers in your traffic when you team up with someone who also uses webinars to improve their business presence online.
When you are collaborating with someone who is also a business owner in your market, you benefit from each other. Upon announcing an upcoming webinar, you can gain new clients and your partner does as well. Hosting webinars is a great way to build your brand, be a voice of authority, and attract plenty of targeted traffic. When you collaborate with other business folks in your market to host a webinar together, you can increase your traffic to your website.