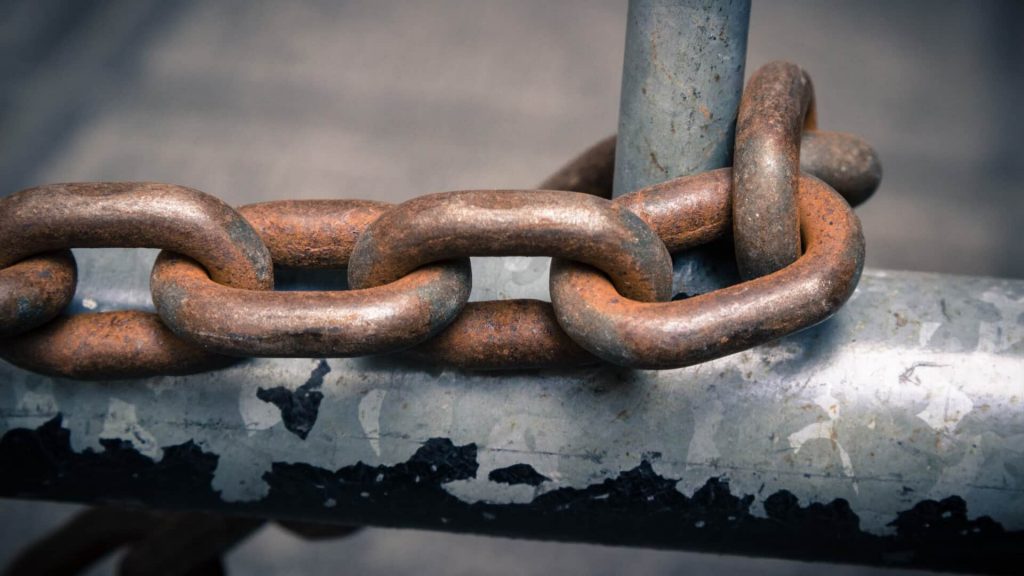 There is a right and a wrong way to build links. (Get it? See the image? Links? Too much of a stretch??)
We've already seen the wrong way to build links in fact. That is paying $1 per link to get yourself on a PBN.
But how do the big sites build links? There are two ways.
The first is by associating with the other big brands on the net. In short, if you want to be considered as one of the big influencers in your niche, then you need to associate yourself with the other big influencers. Don't view them as competition but rather as colleagues and partners. Offer value that doesn't directly compete with what they're doing and then offer them a guest post or ask if they'll consider mentioning your site. Once you start rubbing shoulders with the big players, Google notices and so do the readers.
And this is another reason why spamming your way to the top just doesn't work. If you want to be taken seriously, then you need to take yourself seriously. If your site is covered in spam and low-quality content, then do you really think that Pat Flynn or Tim Ferriss are going to want to link to you?
The other way that you build links as a professional is by letting them grow naturally. This is the other thing that Google is looking for. It wants to see a website that is so popular that people can't wait to share it with their friends and with other people online. They want to see a site that other sites are turning to as a resource or as a reference.
And this is where 'link bait' comes in. Link bait is not as unscrupulous as the name makes it sound. All link bait means, is that you are writing content that is so informative, so surprising and so interesting that people want to link to it.
This will help you to create a more diverse and unpredictable backlinks profile. People will share your posts on forums, on their social media and on Reddit and this will bring you lots of new views and new shares. This is something that you can't emulate using cynical methods and as such, it will result in a links profile that never gets you into trouble with the big G.
Again, quality is the big word here and what will really make the difference. And of course, a little quantity doesn't hurt either. If you want to make this a full-time job, then you need to treat it by one by putting in a 'full-time' amount of work!
There's So Much More to Learn
Hopefully, you're starting to see why the 'honest' method of internet marketing is the best. Hopefully, you are seeing that it doesn't pay to spam the system and that you can have just as much immediate impact by using more honest methods.
But of course, you can't learn internet marketing in 3,000 words. These blog posts have only scratched the surface and there is so much more to learn! If you're just diving into the wonderful world of digital marketing, then be sure to check out the WordPress Inner Circle Academy and to discover the ins and outs of a fantastic marketing campaign.
With the right information and the right commitment, you can live the dream and earn a full-time wage by writing about a topic that you love.