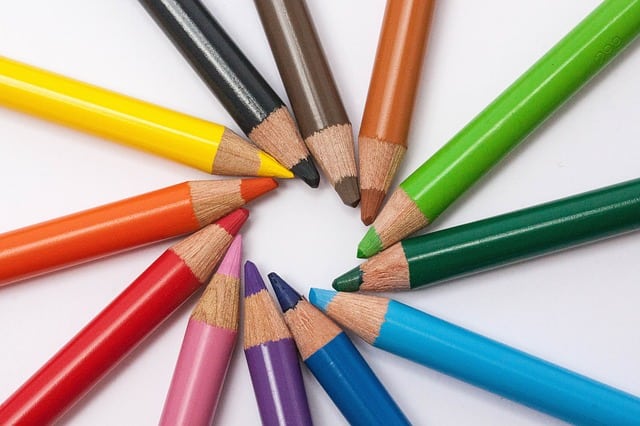 Continuing from the previous post, Efficient Ways to Customize Your Blog's Appearance, this post is going to continue the dive in and talk about some additional ways to customize your blog's appearance.
Customizing Your Theme
WordPress is highly customizable and this is another one of its huge advantages. We've already picked a website theme but now we can go one step further by tweaking that theme to be just the way we want it. WordPress allows you to do this by default under the 'Appearance' tab where you can change things like your header and footer, your logo, your background, the color scheme etc. Most themes though will also come with their own options panel where you can make additional tweaks and customizations.
One thing you should do right away is to match elements of your website to your logo's precise color code. This will create a strong sense of consistency throughout your web design and will ensure that everything matches neatly. It's not enough to feature 'almost the same' blue – it needs to be 100% identical blue.
Color Palette
At the same time, think about the other colors on your website. One way to do this is by applying a little 'color theory'. Color theory basically tells us which colors should look good together and which shouldn't on a color wheel.
When using this approach you have a number of options. One is to pick 'complementary colors' which are the colors opposite each other on a color wheel. Purple and green look good together for instance as do any combination of three colors spaced evenly apart. Another option is to go for 'analogous' colors which are colors that are directly next to each other on the color chart.
Finally, you can also pick 'natural' color schemes. These are color palettes that you select from photos in nature: looking at photos of natural scenery and picking out the colors that occur heavily in those.
Make sure to think about practicality as you do all this. Just because a color scheme looks good, that doesn't make it appropriate for a website. Ask: is it easy to read?
To get help with finding your colors, try going to Pinterest and search for "color palette". You'll find images of colors you can combine. In addition, check out:
Fonts
Another consideration is your choice of fonts. This is a relatively small detail in the wider context of your web design but it's actually small details like this that make a web design look professional and give it that 'sheen'.
Don't just work with the fonts that came with your theme then: think about adding new typefaces that will be easy to read on a range of devices and that will complement the tone and topic of your blog.
For instance, a 'serif' font is a font with the small feet at the ends. More often we use 'sans-serif' (no feet) fonts on the web because it's generally easier to read and it looks very crisp, minimal and modern. But if your blog is going to be reporting news, or if it's literary in nature then you might want to consider using a serif font. Why? Because serif fonts have been traditionally used in print mediums and as such they have become associated with that kind of niche.
Combining fonts can also be used to good effect. For your headings and titles for instance you might opt to pick something bolder and larger without worrying as much about legibility.
A couple of good sites that show various fonts together are:
Choosing a Background
Adding a custom background can also do a lot to customize the look of your theme and this is something you can update yourself relatively easily. Again, pick something that is on-point as far as your niche goes and which will add to the look and feel of the site.
Adding Widgets
Another way to customize your WordPress theme is by adding widgets to the sidebars. Widgets are small forms, sidebars, and other elements that can provide all kinds of functions on your site. For instance, many 'opt-in' forms for mailing lists will take the form of widgets, as will many advertising slots, feeds from social media, etc. Using widgets is a great way to give your site more features and you can add additional widgets by installing them as plugins.
Just go to Plugins – then add new plugins to find widgets and 'behind the scenes' tools that will enhance your site's performance in all manner of ways.
Outsourcing
If all this is sounding rather complicated then there is an easier way – which is to try finding an company you can outsource the work to. A great way to do this is to visit a freelancing site where freelancers can post their CVs and you can post your job offers.