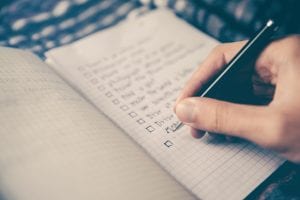 Today is a short post – I just received an email with the following statistics in it on successful businesses/salespeople. The truth of the matter is that you will rarely make a sale on the first contact you make with a person.
This means you need to follow up … and then follow up on your follow-ups! And then… follow up again! And the number of touchpoints is pretty stagering – well, I found it staggering!
First, let me define what "touchpoint" means. To me, a touchpoint refers to a specific contact with a prospet. This can be via voicemail, email, or live conversation.
Some Shocking Statistics About Following Up
48% of sales people NEVER follow up with a prospect
25% of sales people make a second contact and then STOP
12% of sales people only make three contacts and then STOP
Only 10% of salespeople make more than THREE contacts
2% of sales are made on the FIRST contact
3% of sales are made on the THIRD contact
10% of sales are made on the FOURTH contact
80% OF SALES ARE MADE ON THE FIFTH TO TWELFTH CONTACT!
That means that by following up with your pre-enrollees 5-12 times, you are increasing your chances by 80% to enroll them into the business! That's HUGE!
Today is the PERFECT day to follow up… The big question becomes, "Will you follow up today?" Leave a comment with your answer. Bonus credit if you commit to what you will do TODAY.