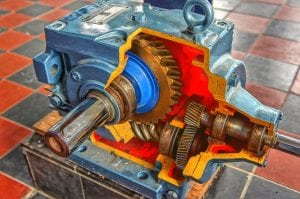 Wouldn't it be nice if we could automate web traffic and have traffic "just come to us?"
Are you a blogger? A business owner or entrepreneur? You must feel the stress of increasing your website traffic because that seems like it is a tedious task. Updating SEO techniques, promoting your product or blog, etc., it can all pretty time-consuming! But don't worry, we will take that tedious task away. There are things that can be done to make this simpler; there are software and websites that can help automate the process to drive traffic to your site.
Automate Web Traffic
Of course, there are manual ways to get traffic. You can post on social media, send out broadcast emails to your list to drive traffic back to your site, post in forums and Facebook groups. This will all get traffic to your site, but if you want to take the time constraints out and actually automate web traffic to your site, read on!
1 – Lead Magnets and Opt-In Bribes
You need to develop a high-value giveaway to build your email list. You just need to integrate an email autoresponder, and this lead magnet should be all over your website, and visible on your social media platforms. With the combination of an autoresponder sequence, traffic generation, and list building, the engagement with your audience is all automated! Set it up once, and it goes on autopilot! When you send out emails to your list via the autoresponder/drip content, you can share information with your list and give them more info via a link to your website.
2 – Virtual Assistants and Freelancers
Freelancers and virtual assistants on websites like Fiverr and Freelancer can prove worthy assistants for automating traffic generation. You can inexpensively hire people to create content for you, post it to your blog, share it on social media, post press releases, guest post on your behalf and perform just about any traffic generating task you can think of.
While you could argue that this is still a manual process that someone is doing, keep in mind that YOU are not the one doing the work! Have a system in place will allow you to share the process with anyone with the proper skillset to perform the job. One of the traits of successful people is the ability to put a team together and then delegate the work. Do you have a team yet?
3 – Social Media Share Plug-Ins
There are plug-ins available for every website platform that encourage your readers to share your content. When someone reads your content and enjoys it, these plug-ins encourage sharing that information on all of the major social media websites. This makes it "one click easy" for your followers to share your message with the virtual world, improving your traffic flow for free!
Plugins with this functionality that you can try are Shareaholic, Monarch, and MashShare.
4 – Social Media Contest Software
Have you ever run a contest on your website? ShortStack and Heyo automate social media contests and giveaways. They work with all of the major email autoresponders, allowing you to build your email list while driving traffic, and at the same time engaging targeted prospects on social media websites.
5 – Social Media Scheduling Software
You probably know that the WordPress blog and website platform is the most popular of its kind in the world. It comes with the ability to schedule when you promote your blog posts on social media, as well as when they are published online. Other web platforms offer the same features and support plug-ins that handle this job as well. Buffer, HootSuite and SocialOomph are 3 popular examples.
6 – Giveaway Your Best Content for Free
Content is king. Period. Write epic blog posts. Solve real problems and answer important questions with your content. Make this information available on your website for free. Write blog posts that are 2,000 words or longer. All of these techniques will ensure that the search engines improve your ranking for relevant keywords and phrases important to your business, and as your search engine ranking rises, so will your free, targeted traffic!
Now, you know how to increase website traffic in 6 automated ways. While they are not quick fixes, once you set them up and implement them, you will be on your way to a more streamlined process! That's one check off the stress-maker list!
What do you do to help automate web traffic? Leave a comment below and share it!