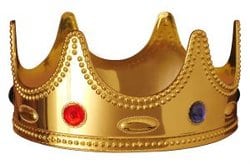 You have probably heard it before – Content is King! I would like to amend that and make it more specific to blogging – Blog Content is King!
Well, if content is King, are you constantly adding new content to your blog?  If not, maybe it's because you aren't sure what to write about, or when to write it. Should it be a post? Should it be a Page? Perhaps you don't have a plan to follow. Maybe you are bored following the same old process. A lot of people are simply doing the same old thing, day after day, week after week. .  Well, it's time to kick your blog up a notch! Add some more content and change up the variety of the types of content you are posted!
First of all, let check out some different types of posts, shall we?
Posts you write yourself
It is easy to fall into a rut if you are writing blog post after blog post the same way. Why not consider a different type of post:
Create a Top 10 List
Create a FAQ post and answer readers' questions
Teach your readers something
Explain a process, technique, or a product you have recently tried
Offer a case study using a particular technique or business model
Write about a Day In Your Life (get personal with them!)
List your favorite resources
Guest blog posts
By now you have probably been networking enough to know others in your field.  Ask one or two bloggers you respect and know will have a lot to offer your readers to write guest posts for your blog.
Articles from article directories
If you find an occasional article from a directory such as Ezine Articles that fits your topic, post it.  You can't change these articles, but you can add your own paragraph before the article and even after it.  That way you can give it a personal twist and add an affiliate link if you so choose.
Outsourced Articles
Hire a ghostwriter to write some of your posts.  If they can write well about your subject, aim for an awesome piece that goes viral because it's so good.
Product Reviews
You can review products in-depth and highlight the product's plusses and minuses.  Do some of these without adding your affiliate link and boost your credibility by showing you care about your viewers.
PLR articles
Rework them a little, a lot, or not at all.  Add your keywords and post them as great content.  You can also change the slant and conclusion to point to an affiliate product you'd like to promote.
Videos
Videos give your blog higher perceived value.
show how to do something, such as a Camtasia video on how to FTP or a video on how to teach a dog to sit
videos from others in your field
from YouTube and the like
Podcasts
This medium also gives your blog higher perceived value.
interview some experts
read your posts out-loud for those who prefer to listen than read
Pictures
Pictures help break up blocks of text as well as catch the reader's attention.
humorous/comic clip art that relates to your niche
stock photos
screenshots of your AWeber or PayPal account, or of the cool tool you want to talk about
Now that you have some additional ideas on types of content to put on your blog, come up with a plan.  This might be foreign to you if you're used to sitting down and blogging on the spur of the moment, but planning ahead will give you direction.  Decide which days you will add to your blog, and map out which type of content you will add each day.  That way, you're more likely to give your blog the attention it deserves, and get the traffic you want.