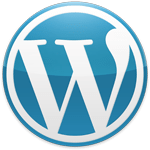 The newest version of WordPress is being tested – WordPress 3.4. The type of testing it is undergoing is Beta testing which means that it is not really ready for the world to start using it, but for those who want to be on the cutting edge and start testing it, they can.
With that said, you do NOT want to install it on your production websites! It still has bugs and as the term Beta Testing implies, it is still being tested. The final version is schedule for sometime in May.
One of the cool things about WordPress is that it is open source which means that ANYONE can develop and write code for it (if you know how) and that EVERYONE can test it. In fact, it is encouraged! The WordPress folks warned (and encouraged) people that WordPress 3.4 is still a little shaky and unstable:
As always, this is software still in development and we don't recommend that you run it on a production site — set up a test site just to play with the new version. If you break it (find a bug), please report it, and if you're a developer, try to help us fix it.
Some of the new features include:
Theme Customizer with Previewer
Flexible Custom Header Sizes
Selecting Custom Header and Background Images from Media Library
Better experience searching for and choosing a theme
If you want the details on the first Beta version, you can get the official info in the release announcement. If you are really anxious to try it out, WordPress 3.4 Beta 1 is available to download from the project's site.