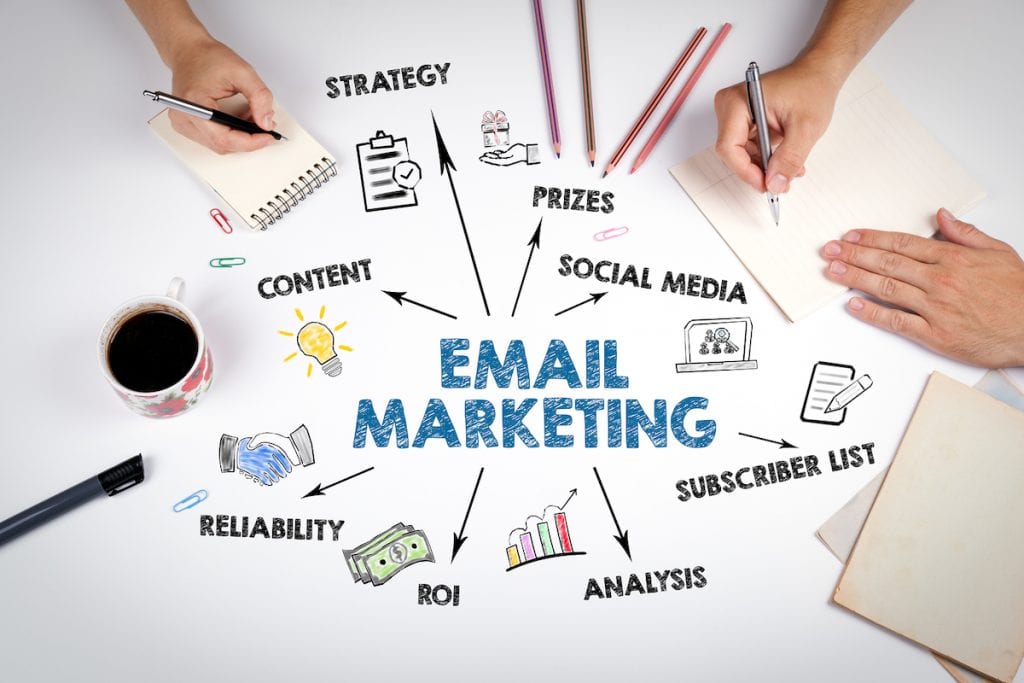 Building a mailing list can be one of the most effective ways to increase your turnover and profits as an online business. That's because each email on that list represents a potential customer to market to and to sell to. Depending on the value of your product, this can represent a lot of money.
The only issue? Building that list in the first place can take a lot of time, effort, and financial investment. In other words, you need a big list to make a lot of money as a marketer… but you also need a lot of money as a marketer to build a big list!
Or at least this is what was once thought. Today, it is possible to build a massive email list without spending a cent. And not only that, but you can do so without investing hundreds of hours into the project too. After all… time is money!
Essentially, a mailing list will give you a direct line of communication with a large number of potential customers – something that no other form of marketing can offer you. When you use social media marketing and build a Facebook page with thousands of likes, you are ultimately at the mercy of Facebook. Facebook could decide to delete your page tomorrow, and you would instantly lose all of the hard work you put in! While that might sound unlikely, it is actually not a hypothetical and it happens all the time.
Remember: this is Facebook-land, and it is up to Facebook how it uses it. It is not required to provide you with any explanation for shutting down your operations – meaning that you might not get the opportunity to clear up any misunderstandings or mistakes.
The same goes for Instagram, and for Twitter.
Unfortunately, relying 100% on a website or a blog is actually no safer. Here, the risk is that Google could change its policies at any moment, thereby removing your site from its listings. Most websites that rely on traffic will get the majority of that traffic from Google searches. So when Google changes its advice as to what is a good way to get to the top of a particular search page, this can instantly cause sites to drop down the ranking.
Just ask any of the countless businesses that were struck down by the Panda or Pigeon updates. Imagine going from the top spot on Google to being completely absent in searches overnight.
With email marketing, you have a direct line of communication with the audience you have worked hard to build. As long as the internet exists, so too will email – meaning that you'll be able to reach them.
Here is what 99% of internet marketers don't understand…
The other reason that email marketing really matters, is that it is a particularly engaged form of communication.
Here is what 99% of internet marketers don't understand, and what can make ALL of the difference when it comes to your success.
The most important thing is not how many followers your brand has. Rather, it is how engaged those followers and, and how much they buy into your brand.
In other words: do people get what your brand is all about? Do they respond to your USP and value proposition? Do they buy into the lifestyle that you are promoting?
Selling is emotional and so it is all about cultivating a feeling from your brand, while at the same time developing a relationship of trust with your audience.
That is why brands that have Facebook pages that simply post about their latest offers don't drive any sales.
On the other hand, brands that post about things that matter to their audience, and that create amazing content, can drive sales with the click of their fingers!
Email marketing is the ultimate expression of this. When someone hands over their email address, they are inviting you to contact them in a manner that is normally reserved for their close friends and contacts.
People only sign up to mailing lists if they are highly engaged with what you are doing. And then, when they see an email from you in their inbox, they will listen.
This is before we've even touched on the fact that email marketing is instant and will even result in a notification on your recipient's device! That means you can choose the precise time of day they receive your message, which helps to control a number of important variables when it comes to driving sales. Or how about the fact that email marketing can be seamlessly integrated with a number of other marketing strategies, such as Facebook marketing?
You can even use your mailing list to control who sees your Facebook Ads PPC campaign! More on this in another post. Your objective then is to build this kind of highly engaged list – a list of potential customers or clients, that you can monetize whenever you need to. And to do so without spending a dime.