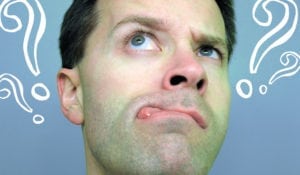 During this month,  I have participated in the Ultimate Blog Challenge. The challenge is to write and post 31 times in a month. If you are looking for a great way to drive traffic and get some new visitors to your site, I highly recommend it.
Because there is an influx of new visitors to the site, I am going to offer something I think many people might like – more training!  This has been on my list of things to do/offer/advertise. Yes, I have a whole list of things, but this one is nice and simple and will be a nice check-off on that long list!
One of the 'things' I have been meaning to do was to simply ask, "What Questions Do You have About WordPress?" If you leave a question below in the comments section, I will answer your question! I might answer in the comments section, or I might answer it on a live Q&A training call. If you want to sign up, head over to FreeMonthlyTraining.com and join in on the monthly fun! And yes… It is free!
Now, if you have your own blog or company or business, here is a good take away for you – Do the same thing! Offer a free training to your visitors. This is a great way to build up a relationship with your audience. And, if you know me, you know that I like to connect and work with people. This is a great method of doing so.
With that said, what questions do you have about WordPress? Maybe it is a technical question like, "How do I center an image?" or, "Do I need to create custom Taxonomies?" or even, "How do I decide which theme to use?"
Maybe you have a marketing question revolving around your site such as, "How many times should I post?", "What is the best position to advertise my product?, or "How can I become a better affiliate marketer?"
Leave a comment below with your question and I look forward to answering your questions. Remember, head over to FreeMonthlyTraining.com and sign up.