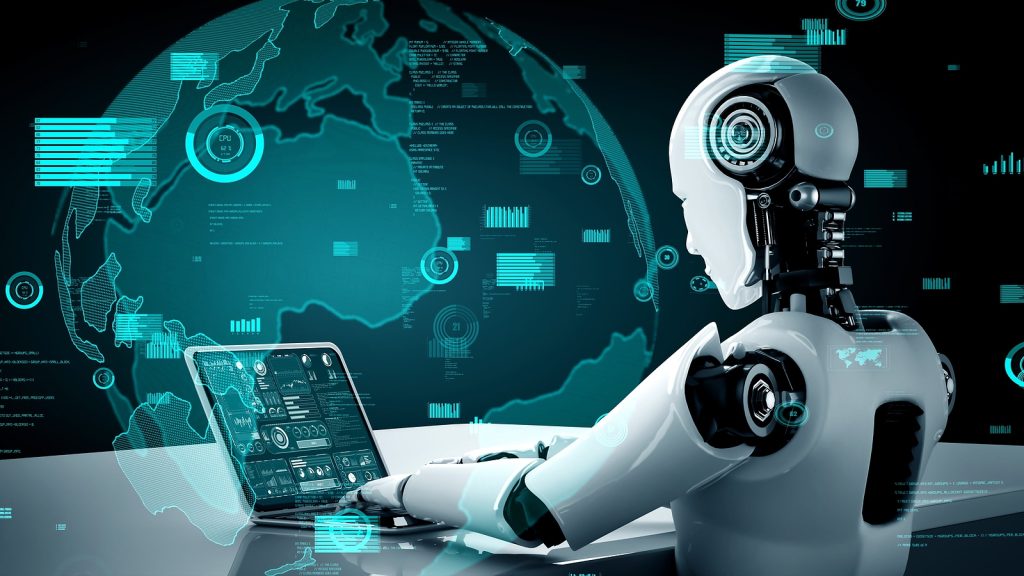 Artificial intelligence (AI) has the potential to revolutionize the way we create and consume content, including blog posts. Several sites offer AI content writing services, such as Jarvis.ai, Articoolo, ChatGPT, and Copy.ai. These tools use advanced algorithms and natural language processing techniques to generate high-quality, human-like text.
Benefits of AI-Generated Content
One of the biggest benefits of using AI to write blog posts is the time savings it can offer. You can quickly generate high-quality content with AI without spending hours researching and writing. This can be really useful for businesses or individuals who need to produce a large amount of content regularly.
Another benefit of using AI to write blog posts is the ability to scale content production. With AI, you can easily generate multiple versions of a piece of content, targeting different audiences or using the content for different purposes.
AI can also help to improve the quality of content by providing suggestions for grammar, style, and tone. This can be especially useful for non-native English speakers or those who are not experienced writers.
Lastly, AI can help to make your content more engaging by providing personalized content based on the user's behavior and preferences. This helps to improve the reader's experience and increases the chances of them returning to your site.
Disadvantages of AI-Generated Content
However, there are also some disadvantages to using AI to create content. One of the biggest concerns is the potential for AI-generated content to be low-quality or even nonsensical writing. Additionally, there is a risk of the AI-generated content being too similar to existing content, which can lead to plagiarism or copyright infringement.
Another disadvantage of using AI to write blog posts is the potential for it to take away jobs from human writers. This could lead to unemployment for some and a loss of creativity and personal touch in the content.
Lastly, there is a risk of AI-generated content being biased or offensive. AI systems are only as unbiased as the data they are trained on; if the data is biased, then the AI-generated content will also be biased. This is a case of "Monkey see, monkey do!"
Best Uses of AI-Generated Content
Given these benefits and disadvantages, the best use of AI when writing a blog post would be as a tool to assist in the research and editing process rather than as a replacement for human writers—for example, using AI to generate a list of potential article ideas or to suggest grammatical corrections.
In conclusion, AI has the potential to revolutionize the way we create and consume content by providing time savings, scalability, and improved quality. However, it is important to be aware of the potential downsides and use AI responsibly to ensure that the content produced is highly quality and not biased or offensive.
What are your thoughts? Leave a comment below.