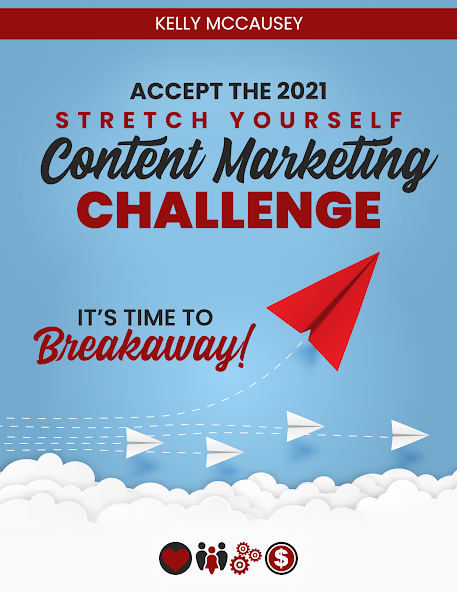 I have been busy this month of August. Actually, it is amazing to me that we are almost at the mid-point of the month!
It is almost clichè at this point to say it… 2021 has been a challenge. Certainly, it has not been as crazy for me as 2020, but compared to other years… well, you know!
And while business has been good for the most part, there certainly have been some challenges along the way. Busy, long hours, more things to do, new clients to work with, and my own personal life with friends and family seem to occupy my time. What is a guy/gal supposed to do??!
For me, the answer was simple! Join the Stretch Yourself Challenge! If you want some structure and guidance while cranking out tasks and getting it done, the Stretch Yourself Challenge is just what you need. If you want to get something done, give it to a busy person!
My good friend Kelly McCausey hosts the Stretch Yourself Challenge (SYC) every year. I have participated in several years now. For me, it is an opportunity to be held accountable to do something that I know I want to do, and I put it on the backburner. "I am too busy. I have client work to do. I  can't  work on my business because I am too busy working IN my business." The SYC "forces" me to say, "Yes – I need to do this. Yes – I want to do this. Yes – I will get this done!"
The Challenge has an awesome guide that outlines about 20 or so different challenges you can complete. You can do 1, 2, 3, or all of them  – the choice is yours. Challenges such as:
Challenge #1: Share Your Expertise & Promote It Like Crazy!
Challenge #2: Create A Collaborative Blog Post
Challenge #3: Tackle A Dedicated Affiliate Promotion
Challenge #4: Tackle A Content Refresh
Challenge #5: Hold a Webinar or Teleseminar To Grow Your List
Challenge #6: Host a Facebook Live Series
Challenge #7: Offer & Host A Group Coaching Intensive
Challenge #8: Create a Small & Mighty Gift Report
Challenge #9: Make an Intentional Connection
Challenge #10: Start A Facebook Group
Challenge #11: Gather & Publish Testimonials
Challenge #12: Host A One Day Virtual Summit
Challenge #13: Choose A Live Event To Attend
Challenge #14: Volunteer/Apply To Speak Live
Challenge #15: Participate in a Bundle Sale or Giveaway
Challenge #16: Set Up A Tripwire Offer
Challenge #17: Start a YouTube Channel
Challenge #18: Offer An Open Phones Day
Challenge #19: Publish A Kindle Ebook
You can see there are plenty of opportunities to get you out of your comfort zone! No need to worry because  Kelly offers a full 150+ page manual to guide you along to help you accomplish your goal(s). And, if that wasn't enough, there is a whole community to help you along your travels. It is one of my favorite communities to hang out and interact with!
I keep coming back to the challenge year after year. I recommend the SYC because (as I stated earlier) it 'forces me' to do the things that I know I should do, yet I put them off. I like knowing that I am publically committing to the community that I will be doing this. I love the support, I love the challenges. And, I love who I become along the journey!
Check out the Stretch Yourself Challenge. When you do sign up and join the community over there, come to say hi! Let's do a challenge together!
And to entice you to join Kelly's challenge (I am an affiliate), when you join, I will be happy to have a website strategy coaching call with (30-minutes) – we can use this to figure out how to improve your website, or talk about some marketing tactics, or even strategize about how to get more visibility. The choice is yours! Click here – Stretch Yourself Challenge and let's get started!