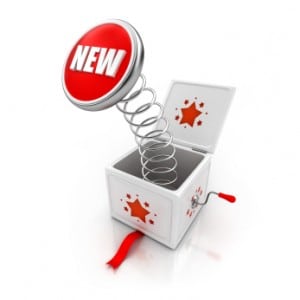 I know a lot of folks that are breaking into the Internet Marketing world. Unfortunately, most of them are easily distracted with Shiny Object Syndrome.
Never heard of that? That is the syndrome where you see a new offer come in your email Inbox touting the next great 'system' to make you an instant ga-zillionaire! You know what I am talking about… All the finely crafted product launches to drive traffic to your site. Or the next best way to implement your email strategy. Or, using video to revolutionize the web and instantly put $35,234.15 in your PayPal account before the week is over.
A lot of sales pages really makes there offers sound appealing and that you need to have them! Before you jump on the bandwagon and purchase it/them, ask yourself if it really fits into your plans. Does getting the product move you in the direction you are currently moving towards. Is the timing right to get this now (or are you better off waiting)?
Resist buying the latest fad, especially when multiple people are promoting it. Stay focused on the things that you are currently working on, and keep your course.
(By the way, I am guilty of Shiny Object Syndrome as well…