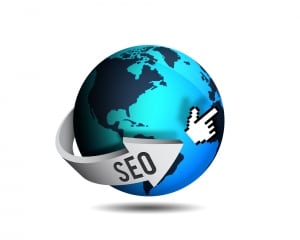 When it comes to developing your content so that you are optimizing your website for the search engines, you should pay attention to your On-Page SEO.
What is On-Page SEO? This is the phrase that refers to including the proper tactics for each page or post that gets the search engines to index the page for the proper topic. It also aids in obtaining better ranking. On-Page SEO is something you will want to consider.
There are a few simple things you should do in order to maximize your on-page SEO. They are not hard, but you have to work at them in order to get them just right.
Let's start at the top, shall we?
Your Title should contain your KeyWord(s)
Enough said. Maybe.
Your title refers to the title of the web page, not just the article. Your theme probably allows you to set what the title of the page is.  For example, the title on this post is: SEO: On Page SEO (this is not my page title – read more for info)
The title of the page (as set in the title tag) is: SEO: On-Page SEO
Note there is no dash in between the words On and Page. One other thing to mention – On-Page SEO is different than On Page SEO.
Having your keywords in BOTH places helps 🙂
Prominence Of Your Keyword
Say what?!?!
The prominence of your keyword is based on the first instance of where it appears within your content. A keyword phrase that is used at the end of your content will be considered less relevant than a keyword phrase that appears in the first portion of your content or article. Good On-Page SEO will have your phrase used early in your post. This means that you need to ensure that you implement your primary keyword phrases into the first half of your content, so that it is given more weight when search engine spiders index your website.
I try to have my keyword(s) both in the first sentence and the last sentence of my posts.
Keyword Density
You may have heard this one before. You want to make sure your post (or page) has your keywords included in the content! Seems simple enough, right?! That is all there is you need to know, at least for starters.
In the general course of writing your content, use the keywords as if you were speaking to someone. Do not over do it (known as stuffing). Doing that will make you look suspicious in the eyes of the search engines.  While no one is publishing "the rules" on this as far as how much or how little, most of the IM experts indicate that 5% is the max.
On-Page SEO and h1 tags
I mentioned in a previous post, SEO: Search Engine Optimization, the use of the h1 tag. Well, you guessed it! Using your keyword(s) in an h1 tag is an On-Page SEO tactic! The same goes for use of the h2, and h3 tags!
Flowerization of your words
OK – maybe formatting your words would be better stated. On-Page SEO also will include bolding, italicizing, and even underlining your keywords. The key here is that if you are emphasizing the words, it must be important. Just another  On-Page SEO tactic you can use.
You can manage all of these On-Page SEO tactics  manually. You can  do the calculations and have your own little checklist. I use a plugin to help with all this, SEOPressor. Check it out to see if it is good for you. I love it!
By the way… My Keyword Density for the term my keywords is only 2.40% What was my phrase? On-Page SEO, but of course!