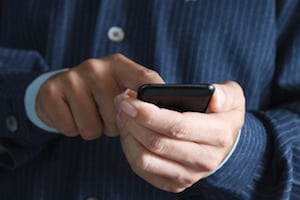 You are probably aware that more and more people are using mobile devices to surf the web. That also means that more and more people coming to YOUR website via a tablet or a smartphone. Chances are that you too fall into this category!
Case in point… Last Sunday I was out at Sunday Brunch talking about getting new carpet runners for the stairs and the upstairs hallway. Where should I go to look at carpet samples? If you are thinking my iPhone you are sort of correct! I used it to search for a local carpet store in my area. I found one, called them up to see if they were open (they were), and then drove over there. Guess what! Looks like a carpet order is going to be placed with them.
A large carpet order transaction occurred because of mobile surfing!
Is your website optimized for mobile devices? Does it automagically resize for a desktop or a tablet or a smart phone?
It should!
If you have been thinking about it, now is the time to do it! The All Powerful Google will be incorporating mobile sites into their algorithm. This means that if your website is not "responsive" (that is the technical term for being able to resize depending on the device), you will be penalized. You will NOT get ranked as high if you are not mobile friendly.
The deadline for this is April 21st, 2015! If you are not optimizing for mobile devices you can expect to be ranked lower!
Starting April 21, we will be expanding our use of mobile-friendliness as a ranking signal. This change will affect mobile searches in all languages worldwide and will have a significant impact in our search results. Consequently, users will find it easier to get relevant, high quality search results that are optimized for their devices.
Google WebMaster
Is your site mobile friendly? Test it out over at Google's Mobile Friendly test.
If your results are not favorable, then it is time to make the switch! Not sure what you can do? For starters, check out the WPtouch plugin! This plugin makes your site mobile friendly! There is a free version as well as a premium version. A more extensive and drastic solution is to change your theme!
Finally, if you want the official word from the fine folks at Google, check out Google's Mobile Guide.