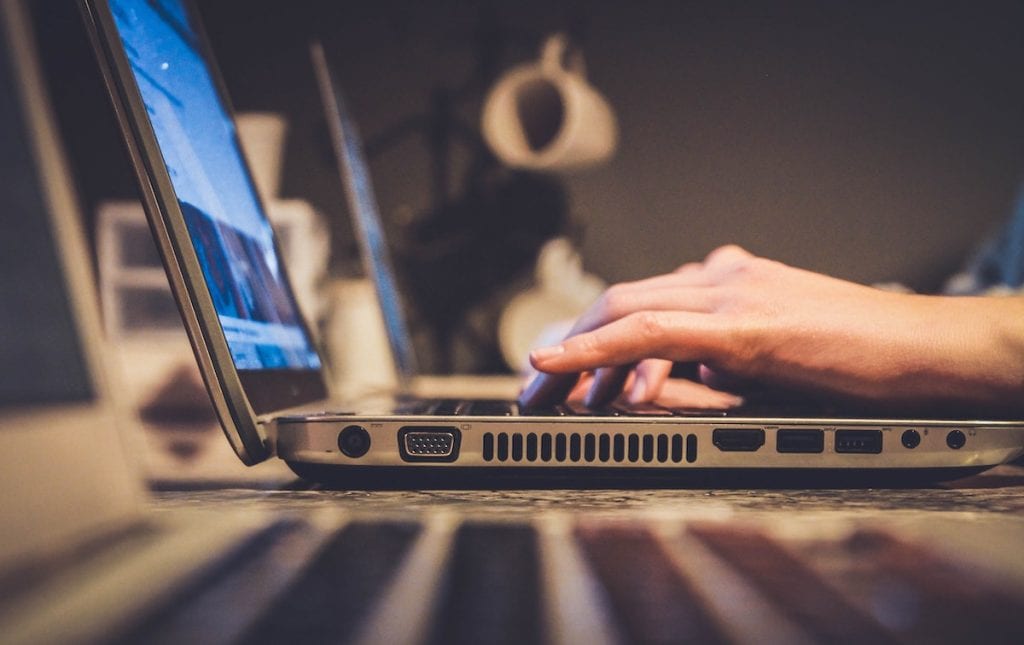 As well as simply allowing you to build your list, an autoresponder can also open up many new marketing possibilities that simply wouldn't have existed otherwise. Some examples include:
Thank You Messages
You can set up an autoresponder to send out all kinds of automated messages. One example is a thank you message, which you can send after a visitor makes a purchase – or even once they join your mailing list.
The latter creates a great opportunity to help increase engagement and make sure that your members feel wanted. They'll keep checking their inboxes for future messages, all because you took the time to show your appreciation! Sending a thank you message when someone buys from you on the other hand, can help to improve buyer satisfaction and reduce returns/complaints. What's more, is that this is the perfect opportunity for you to upsell and try to shift more items or added value in order to gain more profit from the transaction.
Courses
You can create an email course that sends multiple messages, each containing a separate "lesson." This can then be used as a product in itself, or as a free incentive for your visitors.
For example, someone might pay in order to receive your "10 month course to building the perfect body," or they might be willing to sign up for that email list for free – which you then also use in order to sell from.
Scheduling Messages
Another powerful feature of autoresponders is the ability to schedule a message. This means that you can decide to send a message at a set time in the future. This might be the same time for everyone, or it might vary depending on various factors (most commonly time zone!).
One of the big advantages of email marketing is that you can choose when your recipients receive your communication – they don't have to open an app. That in turn means that you can reach them just as they're getting in from work, which is when they will statistically be most impulsive and thus most likely to buy something from you!
You can also use this feature to send out Christmas messages or similar – which will help to build your engagement and trust. People appreciate these small gestures, and the personal nature of email makes it the perfect fit!
Strings
A string in computer talk means a sequence of alphanumeric characters that can be changed dynamically. In this case, you might be referring to a person's name. That is to say, that an autoresponder will let you create messages with unique differences depending on the recipient and a number of other factors. By sending messages that include the recipient's name, it's much easier to stand out in a crowded inbox, and to create a feeling of familiarity. Even if the recipient knows that you didn't really hand-write every single message, it still makes a psychological difference!
Follow Up Messages
If you're trying to sell a product or service and you don't get a response, it can be useful to send another one after a short wait in order to remind the recipient. While nobody wants to be a pest, this strategy really can work. Very often, people will intend to make a purchase and then just forget!
Not only that, but if someone considered buying and then thought better of it, a reminder email can be what clinches the deal!
Sales Funnel/Sequence
A sales funnel is a series of steps intended to encourage people to buy a product. This is accomplished by gradually increasing the amount of commitment that the person makes to the brand and scaling up the engagement.
This can also be accomplished through a sequence of emails. By sending emails with ever-increasing amounts of detail about your new product, you can take someone from being vaguely interested, to ready to buy. Which is where the next part comes in.
In short, you can use an entirely automated sequence of messages each time someone signs up for your mailing list, and you can then use this in order to sell to them.
This can work like so:
They sign up for your mailing list
They receive a thank you message
They start receiving interesting information every week
They notice a special offer for a free online seminar – they attend
They are offered a short eBook for $10 – they take the plunge
They continue to receive useful information
You tease that you have an exciting offer just for them
You give a few more details
You hype the offer – an exclusive retreat for your top readers where they will receive a one-to-one masterclass
You launch the offer
Every new subscriber receives the exact same sequence, which you will have prepped in advance. Thus, each new person who signs up will be taken through a series of steps perfectly designed to provide value, build trust, and ultimately sell a "big ticket" item.
This system works so well, that you can make a living by creating multiple static websites, with pre-prepared autoresponder sequences, and then just wait for the cash to roll in!
Lead Management
Earlier, we briefly touched on the notion that an autoresponder could be used to identify which users were most engaged. This is accomplished by getting certain metrics from their behavior. An autoresponder can – for example – tell when someone opens your email. It can also tell when someone clicks on a link that's in your email.
Why is this useful?
Well, if someone never opens any of your emails, then the chances of them buying something from you are slim. If you send that person a marketing message, they might well see this as spam, and actually decide to unsubscribe – or to avoid opening your messages in the future.
But if your autoresponder tells you that someone is opening every single email and clicking on every link within those emails, then there is a very good chance indeed that they might buy from you!
They're ideal to market to in the future, and you can even get your autoresponder sequence to do this automatically once a user crosses a certain threshold of messages opened!
Do you use an autoresponder like Constant Contact? Are you following up automagically? Leave a comment below and let me know! Thanks!