I never thought I would need one, but after reading a post over at The Blog Maven, I have added this to my extensive To-Do list!
Being on line, we ALL want to increase our revenue stream. Sponsorship is one way to do this. Although you might think that you have to be a huge site with lots of visitors, that is not always the case. Sponsors go after smaller niche sites as well!
The key, however is to be ready! As Jeni  Elliot says on her site:
What is the #1 thing that will make you stand out to potential blog sponsors and convince them that your blog is the right investment for their advertising dollars?

Two words: Media Kit.

Whether you're new to blog sponsorships or a seasoned veteran, having a polished and professional media kit will give your sponsorship program an edge over bloggers with a similar audience, helping potential sponsors recognize the value of sponsoring your blog.
In a nutshell, here are the steps you need to complete: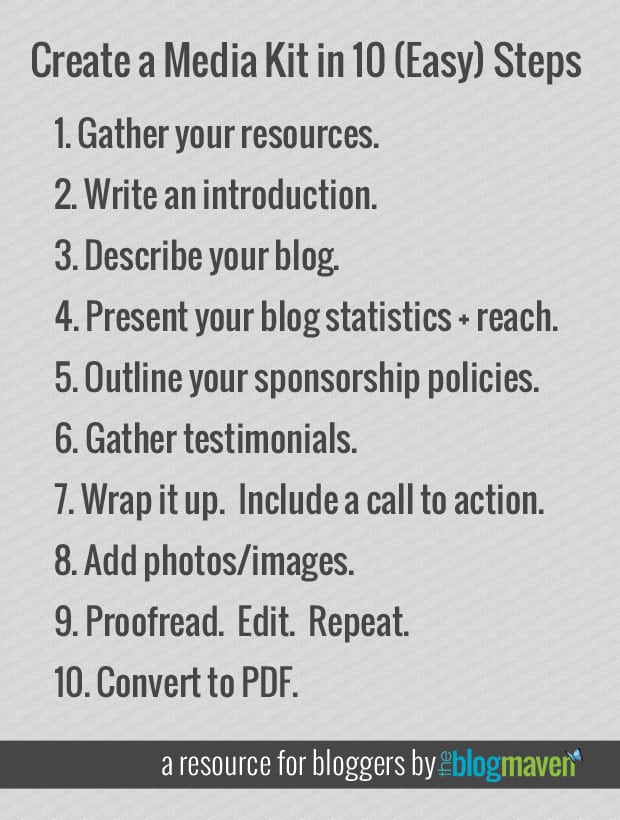 Read the whole enchillada over at How to Make a Media Kit that ROCKS. Let me know what you think by leaving a comment below.