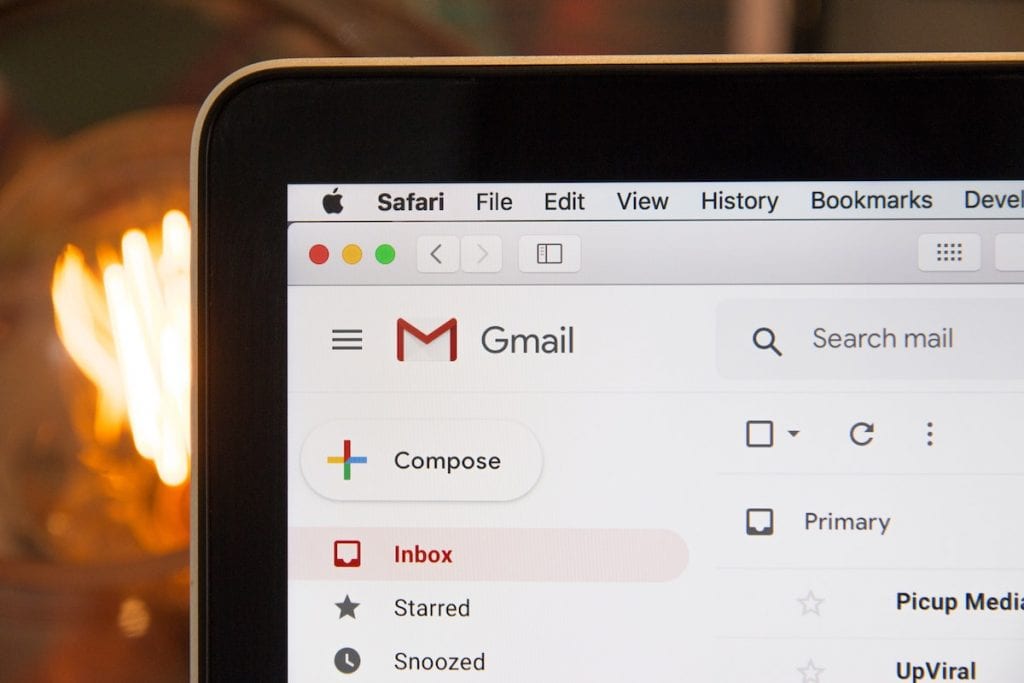 Although we all know that our marketing emails deserve to be opened as soon they are received, sadly most of them never will. In an average week, I receive too many promotional messages in my inbox and have actually clicked on only one or two over the past year.
Although you might think this is a sign that your strategy isn't working–don't give up just yet! You need to try something different.
Perhaps the most important aspect of your email marketing of all then, is simply getting past the spam filters so that your messages can get read. This is something that a lot of marketers struggle with though, so read on to see how you can go about doing it…
The first important key is to avoid using marketing language. Words like 'buy' and other related terms (hey, I'm trying not to get filtered here!) will risk sending your email to the spam folder because it looks like you're just trying to make money. What's more, is that words like that will make your readers filter you out as well and ignore you.
So now you know to keep that to a minimum, the next step is to try and ensure you aren't making a few other key mistakes. One such error is to use too many exclamation marks, or to write in all caps.
Likewise, if you're going to be using lots of images then make sure that you give them alt tags so that the email client can work out what they're about.
In fact, if your email is more than two thousand words long your friends will probably look at it and get bored with reading. That's a surefire way to make people unfriendly in the future!
A simple trick though? Ask your recipients to add your email to their "allowed senders" list. This will help ensure you never end up in their spam.
List Hygiene
Something else to consider is blacklisting. If your IP gets blacklisted by Google, Yahoo or Outlook, this can mean that none of your emails get through to those addresses. This happens if you keep sending emails to addresses that constantly bounce – so make sure that you regularly 'clean' your email lists to prevent this from happening. This is what we call "list hygiene."
You want to look for "list hygiene tools" in your autoresponder. These can be used to check for typos like "bob@gmailcom" and will sift through your contacts automatically. You can also do this manually to a lesser extent.
Looking at your bounce rates from time to time is also a good idea. Look for 'hard bounces' which are permanent delivery options. Finally, look out for inactive subscribers. If someone hasn't opened a message for a year, you may as well remove them from your list.
This is a list of contacts that has zero connection to you.
This is also why you should never BUY a list from someone. Buying a list of emails means most likely buying emails that have been scraped off of the web or tricked into signing up for things they didn't want.
Even if that's not the case, you'll still be using someone else's audience. This is a list of contacts that has zero connection to you, and that you haven't built trust with. In short, they have no reason to be interested in what you have to say.
PLUS buying lists is expensive! And we're trying to build this list on a budget!
Preventing Spam
When you think of spam and email marketing, you'll normally think about the kinds of spam messages that recipients and subscribers find clogging up their inboxes. Email spam is notorious and one of your most important jobs as a marketer is to differentiate yourself from that spam.
But what about you? As the email marketer yourself, you're still not safe from spam!
That's because there are plenty of scripts out there that will just scour the web for anything they can sign up to. Likewise, there are people who will enter fake e-mails to get into gated content, or just because they can.
Less malicious are people who accidentally enter typos when they're trying to sign up. Or people who abandon their old email accounts. Of course some people on your mailing list may no longer be among the living!
Again, it's your job then to try and keep your mailing list "clean" in order to reduce bounce rates and to make sure all your messages are being delivered to the intended recipients. You can even add a spam filter to the opt-in form itself – most autoresponders should allow this feature.
Double Opt-In
One great solution that can help you to deter people who sign up for anything and everything AND that can help you to combat spam, is to use a double double opt-in.
This means that people who sign up will be asked to confirm their interest via a follow-up e-mail, in turn meaning they have to engage with the message and prove they're human. This also forces a person to not only sign up, but also look out for your message in their email.
This will catch everything from people who can't really be bothered to read your messages, to people who unwittingly entered their email incorrectly!
Even with the best will in the world, it is still possible for a wellmeaning internet marketer to end up getting blacklisted. If it does happen, you'll need to search for "unblacklisting" forms online for each of those clients. Usually, it's possible to get yourself removed from these lists.
And remember: ideally, list hygiene doesn't JUST mean removing emails that are there mistakenly. It also should mean removing anyone that doesn't want to be on your mailing list. These people are only serving to hurt your analytics, and to risk getting you blacklisted.
Bottom line: it is FAR better to have a list of 10 people that hang off your every word, than 1,000 people who never open a single email!
Cleaning Tools
One of the most important reasons to use strategies like double opt-ins to keep your list clean, is that this is the free option for list hygiene. Otherwise, you might need to pay for a list cleaning tool, which can get a lot more expensive.
Still, this is a useful option to have in your back pocket. While autoresponders might include list hygiene tools, these are far more powerful and will be better at finding inactive subscribers and faulty addresses.
Good choices include:
Keeping People Engaged
Of course, a lot of your ability to keep your audience hanging off of your every word is going to come down to your ability to write compelling emails that they want to read in the first place! It's very important that you are careful with balancing out the informative/entertaining emails with the sales emails (there's a slight exception if the value you are providing is primarily in the form of discounts and offers!).
Make sure that you space out your big sales pushes, and that you provide lots of genuinely useful and valuable information meanwhile. Likewise, try to take a more personal tone with your subscribers that shows you value them letting you speak to them directly in this manner.
If you notice that your engagement is slipping, then think of ways that you can draw attention back to your messages. One of the best options? Give away a big freebie! This works just like the incentive/lead magnet, except this time it is going to be delivered to people who are already on your list.
Doing this will give them a great reason to open up that email, but it will also make sure they feel valued and even grateful toward you. This can drastically improve your relationship with those members going forward.
The Best Subject Headings
Other than "avoiding the spam folder," the role of a great subject line is to immediately pique interest. This is a fine line to walk while avoiding being bombastic, but the first tip is to ensure that your emails each have something genuinely interesting and unique to say. If that is the case, then you shouldn't have to lie about what's inside!
That said, try to speak again to the emotional side of your readers. That means using a little bit of mystery in your headlines, so that they are compelled to click to learn more about what you're saying. You should also look for topics that haven't been covered over and over again, and that therefore sound inherently new and exciting for people interested in the niche.
For some headline resources check these out!
Finally, try to use questions where possible, and always refer to the readers by name.
For Your Convenience: A List of Spam Terms to Avoid in Your Emails
Online dating
Credit • Cos
Price
100% free
Subject to credit
Chance
Remove
Satisfaction
Maintained
Free
Buy
Earn  $
Meet singles
Handbags
Money making
Viagra
Opportunity
While you sleep
Work from home
Online degree
Guarantee
Member
Name brand
Long distance
Message contains
No disappointment
Gift certificate
Dea
No gimmick
No obligation
No selling
Prize
Per day
Unsolicited
Vacation offers
Unlimited
Per week
Off shore
Winner
Free consultation
Promotion
Great offer