Want to know what one of the biggest indicators that a website is either pretty new OR is run by someone that doesn't know what they are doing?
They leave the default tag, "Just Another WordPress site."
This is bad for a few reasons…
Your website should NEVER be considered, "Just another WordPress site" – that sounds sooooo degrading! You are meant to shine!
It tells people that you don't know what you are doing, or,
It tells people that you do not finish up what you started.
There are a LOT of sites out there that do not bother to change this! I did a search on the exact phrase, "just another WordPress site" and found 56,700,000 results – and that is for a phrase that is inside of quote! I then just selected a random page (Page 8 for me) and found the following results: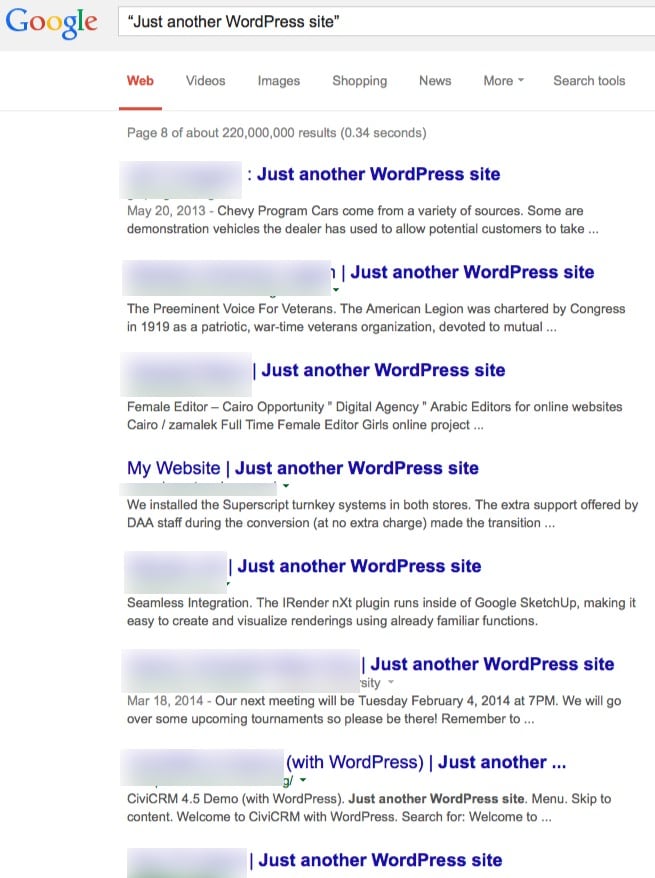 I have the website names blurred to protect the innocent.
In the event that you are still showing that tagline, let me show you how to change that. It is actually simple!
Login to your WordPress dashboard
Click on "Settings" and you will get the "General Settings" page
This is the place that change the default site title and tagline (see the image below)
Tada!! No more default tagline!