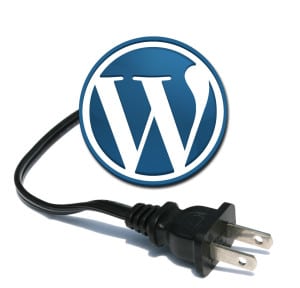 One of the best things about WordPress is the ability to use plugins! Plugins are very special additions or add-ons to WordPress that lets it go from an old-fashioned static site to fabulous and impressive! From inactive to interactive. From nothing special to spectacular!
It is essentially software or an app that you add on to your instance of WordPress to make it do something you want it to do, or behave in a certain way.
One plugin may add a contact form, another clickable social media icons, another a discussion forum, or even a shopping cart. Honestly, there isn't enough room to explain all that plugins do for WordPress. It's what makes WordPress so special. Instead of buying or using bulky software, you can customize your WordPress instance to do what you want and need it to do.
So What Plugins Should You Install?
You don't actually need to install any plugins to get going. However, once you get more familiar with WordPress, adding new plugins will definitely help create a better site.
Most people do use some form of the following plugins on their site:
SEO: A plugin that allows the owner of the site to make their WordPress more SEO friendly.
Contact Forms: A plugin that allows you to insert a contact form on any page you desire.
Backup: A plugin that helps you automatically back up your website or blog so that if something ever goes wrong you'll have it.
Social Media: Most people have "like" buttons, "tweet" buttons and more on their blogs and websites today, and plugins make it easy to add them without knowing any code whatsoever.
Security: Always add some sort of security to your blog or website to ensure safety from hackers. You may think no one cares about your little blog but these hackers are often not even people today, they are computer programs designed to find security holes and it can happen to the most obscure blog or website.