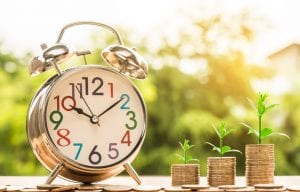 Selling information products, such as e-books or online courses, is a great way to make money online while also increasing the knowledge of yourself and your audience. Generating a decent passive income from information products as a blogger isn't always easy, but with some handy tips, you will soon discover ways to sell more every day. Whether you're just starting out or your sales have been a little slowly lately, let's consider some of the way you can sell more information products as a blogger.
Do your research
Find out what it is that your readers want to learn about. If you blog about home décor, conduct a poll to see whether people want to learn about wallpapering, decoupaging, choosing the right colors or looking after the garden. The more you know about your audience, the better you can advertise and see the results.
Advertise outside of your blog
Your blog isn't the only place that you can advertise. You should create links to your blog on social media, such as Facebook, Twitter, Pinterest and LinkedIn. This allows you to target a wider audience, since some people may or may not use certain social networking platforms. Comments and messages are also a proven way to find out more about your audience and tailor your marketing techniques appropriately.
Don't limit the information
An e-book named 'How to Make Money in 2016' won't be relevant today and is therefore limited in terms of the information and also how much passive income you can make from it. Rather than creating content and information which is only relevant for a limited amount of time, concentrate on information products which will still be relevant in 5-10 years from now.
Work on increasing your traffic levels
With more traffic to your blog, there are more people who could potentially buy the information products. Teach yourself about SEO, keyword research and the type of content that people want to read online today. By improving the basics of your blog, you can improve the sales and earn more money.
Write what you know
Even if you think another type of product might sell better, the content will be more valuable to your audience if you're an expert. Writing about what you know ensures that you can sell top quality information products. There is a niche market for almost everything, and if the audience is small, your competition will usually also be small.