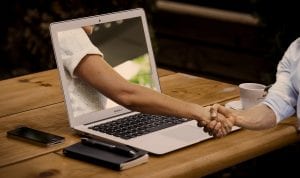 As a blogger, if you're selling affiliate products in a bid to maximize your passive income potential, there may be several things that you could be doing to improve it even more. Selling affiliate products allows you to put the links on your blog and receive a commission whenever somebody buys that products or other products by clicking the link on your site. Here are some of the ways you can sell more affiliate products as a blogger.
Make it personal
It has been statistically proven that people are much more likely to buy (or avoid) something after reading a personal review. With that in mind, rather than just posting some objective comments about the products you're advertising, buy them and try it out for yourself. You can then write about what you liked and didn't like, and people who follow your blog religiously will really value your thoughts. You could even contact the seller and come to an agreement regarding free trial products for you to review on your blog.
Write about other things
If everything you ever write is centered around a product and why other people should buy it, you'll struggle to make much money through affiliate marketing. People want to read something that sounds genuine, so only review and advertise the products that you really believe in. Your blog will stand out and sound more real, and you'll be able to benefit from quality buyers and readers.
Give things away
This can vary depending on what your blog is about, but you can give away free guides, tutorials, newsletters, magazines, or even physical goods sent out in the post. By giving free things away on your blog as well as advertising the pricey items for sale, your readers will come to regard your blog as something fun and exciting, rather than just a platform for trying to get a commission from them.
Offer something extra
If you really want people to buy the item through your blog rather than through the website of another affiliate marketer, you'll need to offer something extra. People will buy without hesitation if they feel like they're getting a really good deal. This could be your own personal guide to using the item, or it could be a small extra that you like to use with it and will send out to all buyers separately.