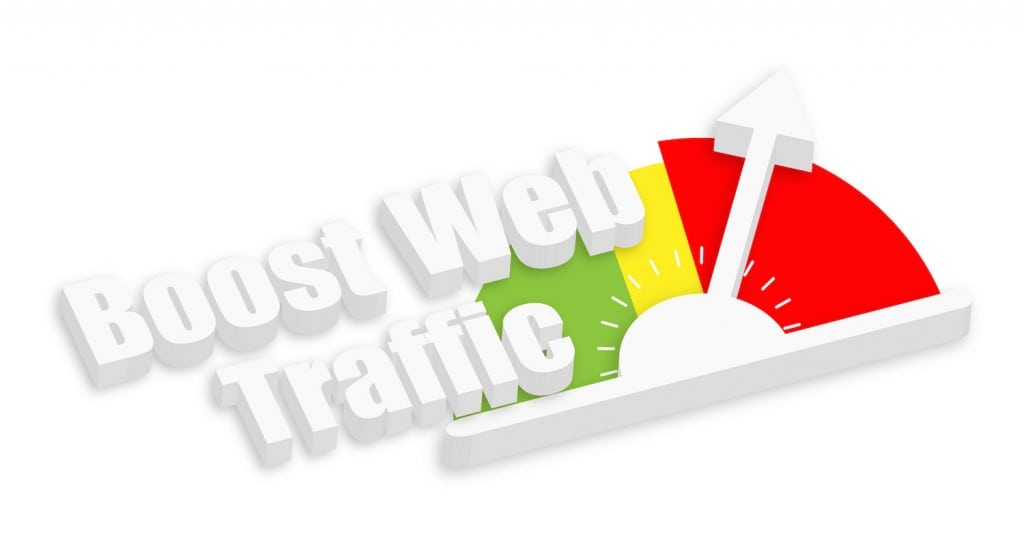 When you have a website, the next step is to get people or visitors to your website. When they get to your website, they are oftentimes ready to buy. This is, of course, only if you can get traffic to the site. Here are some of the most important ways to increase traffic to your website, and in exchange, get traffic to your website where you are selling or promoting items.
SEARCH ENGINE OPTIMIZATION
Throughout your blog, you will need to invest in search engine optimization. This does not have to be labor-intensive, hard to do or something you have to research extensively to get right. Like any other website, a blog needs to have the most appropriate keywords placed throughout it, so that search engines can find the site and rank it appropriately.
Keywords are the words you (and those interested in your topic) are most likely to type into a search engine to get to your website. These words most accurately describe your website's topic. To learn which words are most appropriate, use a free keyword research tool to help you. These are available throughout the web, including at Google's website and WordTracker.com.
Type in a few words associated with your website. In our earlier example of dog products, your may have keywords like: dog accessories, dog clothing, dog training, dog collars, pet clothing, house training dogs, and so on. You will receive words that people most often punch into the search engine when they are looking at this information. It is essential to have appropriate keywords throughout your website since this helps Google and other search engines to find your website and to rank it well.
HOW TO USE KEYWORDS 
Once you know what these keywords are, what do you do with them? Here are some ways you will want to include keywords in your blog to attract search engines appropriately.
Use keywords in each of the blog posts you put up. Keywords should not have overuse in any post. Try to keep keywords under 2 or 3 percent of any
Use a keyword in the title of each blog post: this is key to search engine ranking!
Try to incorporate a keyword in the first 90 characters of the blog post you are
Use keywords in the "tags" and "keyword" functions of the blog. These are often asked for when you are posting the blog
Use keywords in your tags, when creating pages in your website, too or in the blog's set up
Pick two to four keywords to use per blog post. Too many keywords make each post sound strange and limit your overall ability to communicate a
In addition to these items, there are other aspects of search engine optimization. For example, did you know that the search engines like to see short paragraphs? It is often best to include at least one set of bullet points in your posts, even if it just lists a few items at a time.
POSTING OFTEN
From the beginning, you will need to post regularly to your blog. One of the key benefits of using a blog to get leads is that you can get many of those leads directly from search engines if you show the search engines your blog is active. Giving the search engine spiders, as they are often called, regular "food" to eat will allow them to come back to your page time and time again. Your blog will see great growth in traffic if you just post often.
How often is often, at first, you may not have the time to post every day, but this is what you want to work towards. Your posts do not have to be very long, but they should be unique. Here are some additional tips to help you with setting up a blog that ranks well.
Post basic information – Information to help educate readers who are looking for something to learn. They are often looking for answers to their questions above anything else.
Blog posts can be short, as short as 300 to 250 words – Keep your keywords in line with the length of each post, going for under 3 percent. Too many keywords can cause the search engines to notice this and negatively rank you because of it.
Do some research to find unique items to talk about in your posts – What are people really looking for? Do they want to know what options they have for potty training their dog? Are they looking at the wide assortment of invisible fences and are unable to make a choice? Use blog posts to identify questions your consumers may have, as a learning tool for them.
Enable comments, with approval – Most blog posts do allow for individuals to post comments. You should have these monitored so that you can avoid spam comments, or even worse, profane ones. But, allowing others to post comments can give you many benefits. It may give you ideas for new blog posts. It may help you to answer their questions and therefore gain their respect. It may even help you to get the sale!
Keep blog posts engaging! – Make them interesting, as this will attract a range of different people who may be more willing to book your blog to come back to repeatedly. You want this regular readership to be possible!
Now that you have an idea of what to speak about in your blog posts, and you know that you need to post at least most days of the week, what is next? There is more to do to get your blog posts to convert them into leads.
Again, to get the leads, you have to ensure that your blog is attracting the right type of visitors who want to head over to your website to make a purchase.