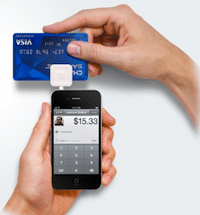 Apple, Square, PayPal, and Visa are just a few of the big name companies trying to grab the top position in the mobile payments space. With the technology to plug a small electronic device into your iPhone, for example, anyone can now accept credit card payments! While this has been around for a while, Google announced last month of plans to release, Google Wallet. With such a large player, more and more people are considering the idea of paying for real physical things via their smartphones!
In a recent survey that MasterCard performed, it was found that 62% of smartphone users in the US are willing to make a mobile-enabled purchase on via their smartphone.  It should come as no surprise, the younger crowd (that is the 18-34 year olds) are the most receptive to paying via their mobile phone! That generation is the leading edge market when it comes to integrating electronics into their everyday lives! In fact, this group may actually prefer to shop from retailer that will accept the smartphone payment methods!
Not familiar with Square? Check out this video on how you can start to accept credit cards for your products you may be selling:
And here is an example of how Google Wallet will work
 So, how are you getting paid? Would you consider accepting money like this? Leave a comment and let's talk about it!