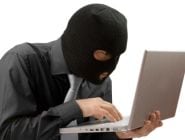 I absolutely HATE hearing those words!

The truth is, it is very possible to get hacked using WordPress if you do a quick install.
I was recently at a conference where a very smart, very seasoned, and a very well respected Internet Marketer gave instructions on how to use Fantastico to install WordPress. I talked with him afterwards and expressed my concern for using this type of install as it is an invitation for hackers to break into your site. Simply stated, it is not secure enough.
For argument's sake, let's just say that you did use that install method <shudder!>. What can you do now? How can you protect yourself? I will be posting a series of short and simple items you can (and SHOULD) perform on your site. If you currently have already employed these techniques, hats off to you! Wonderful! If not, get going and implement them!
Use a Strong Password
This is a pretty obvious and makes sense on all levels.  However, it's something that's most people do not do! I tell people that their password should be at least 12 characters long (yes I realize that is a lot), and should be a combination of upper-case letters, lower-case letters, numbers, and symbols in order to have the maximum effectiveness and be considered Strong!
One of the best ways to do this is to use a Password Tool like LastPass to generate a password for you. Not only will it generate a unique password for you, but it will store them as well! I have used it for about 4 years now and I absolutely love it! LastPass has a free version and a premium version.
A lot of people assume that having a password like 'r#C!lLAqZ84p' is simply to keep people from "guessing" what your password is .  That is not true at all.  Hackers will have a more difficult time cracking some of the more complicated passwords.
For adding a REAL level of security to your site,  you'll want to change your password on a regular basis.
One last thing – most people have just one password that they use for EVERYTHING! This is a very bad thing to do! You should create a separate password for each account, and make it a strong one! Again, I cannot speak more highly of a Password Tool like LastPass  to manage your passwords. One of the cool things right now is that they have a free 30-day trial of their premium service! Give it a shot!