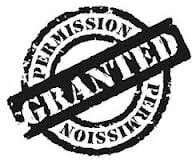 I received an email from a client with a very good question! She asked:
"I was looking at the file permissions on my my site and I saw all kinds of DIFFERENT numbers listed. Can you let me know what they should be?"
Your files are saved on your hosting account. Different files and folders (these are also called Directories) have permissions that specify who and what can read, write, change and access these files and folders. This is important because WordPress may need access to write to files to enable certain functions.
After I talked about the upcoming WP Security Help course, I told her that she (and YOU!) need to make sure that:
Folders are at 755, and,
Files are at 644
That is good for 99% – there are a few others that should be set to other values, but make sure these are CHMOD'd correctly!
If you have the wrong permissions set, you are opening your site to be very vulnerable!
And, if you need to know how to do this, or want MORE info on securing your site, check out the training course – WP Security Help