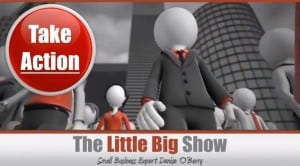 How many times have you tried to pick a domain name only to find out that it is taken? Are you still searching for what a good domain name is? Looking for some tips on how to select a good name that is not taken?
It sometimes seems like all the good names have been taken, doesn't it?! It can be frustrating.
Look no further! Denise O'Berry has put together a short video that explains the key to picking a good domain name and her 4-Point Test that you must use before registering that name! There are 4 questions that you need to ask about the domain name:
Is it as short as possible?
Is it easy to say?
Is it Understandable
Is it easy to type?
Check out her short video (3 minutes and 45 seconds) over at Oh No — All The Good Domain Names Are Gone! Once you have watch the video, followed her steps, and registered your domain name, leave a comment with what you registered!