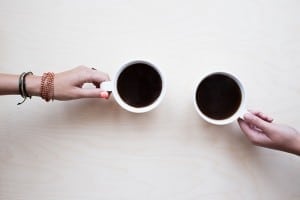 When was the last time you had a Website Audit? When you hear the word, 'Audit,' how does that make you feel? What do you think of when someone says, "I had an audit?" or "I was audited"? Do you squirm and shudder? Do you think it is a stressful situation?
The truth is that an audit can be a really good thing! It is even better when it isn't the IRS on one side of the audit! Seriously though, do you realize that you frequently request an audit on a regular basis? I bet you asked for one today!
Any idea of what I am talking about? Well, if you ever ask someone to look over a report you wrote, or have asked someone, "Can you take a look at this and let me know what you think?" Technically, that is an audit! This type of audit can be very helpful and provide a lot of benefit because it gets you an outside opinion to let you know what you should (or should not) do!
Your Website Audit
For a short time, I have decided to offer you a complimentary website audit. This has many benefits to you which include:
My expertise and experience on how sites should perform
Some thought provoking questions for you to consider about your site – things you may not have yet considered
A To-Do list of actions that you may (or may not) want to take
(This might sound cheesy…) You get FREE Advice from me (did that sound cheesy?)
Clearly there are benefits to you. What about me? Why would I want to do this? Is it because I am just being a nice guy?
Of course I am a nice guy! There are also other benefits for me to provide my time and expertise to you. These include:
I get to speak with you – this is not possible via email or even Facebook. Having a live conversation connects people which is great! In a world of texting and Instant Message, people are losing that personal connection
It helps me examine other sites to see what people are doing
It is like we are sitting down and having a cup of coffee and chatting
More importantly, I can find out from people the REASON they are doing what they are doing. This helps me discover much easier the perceptions and understanding that people have
Once I know the mistakes people are making, I can write about them and help out even more people
If you want to spend some time and have me audit your site and provide feedback,  click the button below and schedule some time!
[Note: this information was originally posted and has been updated to reflect this offer]