Are you looking for inspiration on what to write on your blog? If you are like most people who write and maintain a blog, you might often ask yourself, "What should I write about today?" Let's talk about Blog Post Inspiration and what you can do about it!
I am currently in the middle of the Ultimate Blog Challenge where I am writing and posting every day during the month of October. My goal after the challenge will be to post at least once a week, if not more!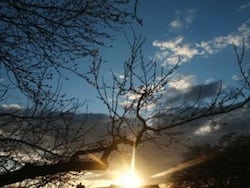 Why post more frequently? For one thing, it makes Google happier! And a happy Google means better rankings. Better rankings means more traffic! More traffic means Paul is happy 🙂
Also, I have noticed that my Alexa ranking has dropped. The last time I checked,  Digital Maestro.com was ranked around #1,145,023 – today it is at 1,367,058! Wow! Time to get back in the grove, not only for ranking purposes but also to get information out to folks.
But now I am back! Back with a great tip on where to get your blog post inspiration!
Blog Post Inspiration
When I sat down to write today's post, it was going to be something very different than this post here (the blog post originally thought for today will be posted tomorrow). When I sat down and thought about what I would write about, I had a great idea. That idea was, "Let me check my draft posts and see what is there!" You can do this – you can use your drafts as your inspiration!
I typically store ideas, partial posts, and future posts as drafts. This way they are all in one place.  Currently my Draft Posts are at an all time high – 61 posts! I do not think I have ever had this many. Some may have already been published as different posts, some may no longer be relevant, and some could contain nuggets of gold waiting to be published!
I have already deleted the oldest one since it was actually a test post for a client and no longer needed!
The fact that a post is a draft means there was some relevance at one point in time. Maybe it can be used today! Maybe it will spawn another good topic! Maybe there is a post that is completely written and all I have to do is press Publish (not likely… but wishful thinking!)
The next time you are stumped on what to write about and needs some blog post inspiration, check out your drafts – you may find something worth while that was never published, or at the least, you can do some "Spring Cleaning!"
Leave a comment and let me know where you get your thoughts on what to write about.