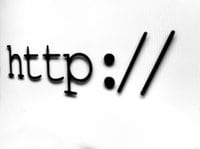 In a previously written post, Writing Content and Getting Constant Traffic to Your Blog, a comment was posted by Julia. She asked:
Paul, can you explain back linking more?  How do I link my blog with others?  Thanks.
Great question, Julia! Read on to learn about Back links – what they are, why you want 'em, and how to get them!
First, a quick lesson on backlinks and what they are. Simply put, a backlink is a link on someone else's site. For example,  right here in this post, on the next line:
is a backlink to your website!
Also, if you click this link:
Here is a top-notch Behavior Specialist and Parent Trainer
is also a backlink, even though the text is different. The text, "Behavior Specialist and Parent Trainer," is what is known as 'anchor text'. Using good descriptive anchor text helps you with Google even more than just the name of the site becuase it gives Google a way of 'relating' the site with a keyword phrase. Based on this backlink here, Google knows that "Behavior Specialist and Parent Trainer" describes your site! It is best to use good keywords when linking to another site.
One last word on backlinks –
http://www.julianeiman.com/
is NOT a backlink – it is only straight text on this page. Although it is your website, it is not a clickable link. Backlinks have to be clickable.
I hope this answers your question!