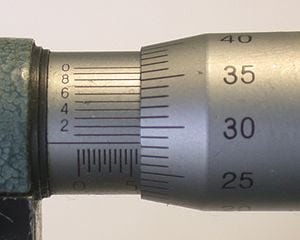 )Note – if this looks familiar, it was posted a while ago. There was some  content that became outdated, so I cleaned it up, brought it up to date, and am sharing it again!)
If you have been online for any amount of time, I am sure you have heard the expression,  "content is king." Your WordPress layout is certainly a viable contender to the title.
After all, no matter how good your content is, people aren't going to stick around and earn you money if they can't find their way around your navigation, or they can't see any content through a sea of ads!
The layout and design of your site will certainly influence the first impression of a viewer so it is important to 'hook 'em in' with a nice design. Once they are in and see the valuable content you are providing, they will be coming back again and again and again and again…
Here are a few tips to help you tweak your WordPress layout for maximum returns.
Go Above The Fold
You'll often hear the phrase "above the fold" when it comes to designing any website or blog. This is a phrase that originated in the world of newspapers, literally meaning that the most important stories should be placed on the upper half of the newspaper in order to attract the most attention.
The same applies to the world of web design and your WordPress layout. If you have an element you want your visitors to notice, such as a block of ads or an email sign up form (opt-in form), always try to place it "above the fold" – the point at which the user has to scroll down to read more – wherever possible.
You will notice that I have the opt-in for my eCourse placed at the upper-right corner of this page – this is above the fold!
Maximizing Ad Performance
If you monetize your blog with advertisements and banner ads then the Google team themselves have a number of tips for getting the most out of your Google Ads. Some points to bear in mind are that you must never ask the reader to click on your ads, nor should you make the ads look as though they're a "menu" on your site (e.g. by placing them below your navigation bar).
Some tips that have worked to improve click through rates include:
Placing the ads at the very top of the post,
Using the large square ad sizes, and,
Using color schemes to help the ads blend in with your website
Put Important Elements On Every Page
If you've got something important that you really want visitors to notice then make sure you have it on each and every page of your site. With WordPress, this is a lot easier with the use of your sidebar, page templates and plugins such as your Opt-In form.
For example, if you're trying to build a mailing list to help you make more money by emailing your prospects, make sure there's an opt in form on each and every page so that your visitors just can't miss it. You could add the code to the bottom of every blog post, or keep it above the fold in your sidebar.
Always Include The Basics
The beauty of WordPress is that you can customize your layout through the use of various free and paid themes. It's up to you which theme you choose, but remember to include a few important elements for
A top navigation bar (above or below the header) to allow visitors to view various pages,
A search form either in the navigation bar or on the sidebar,
Distinctly separate sections so it's clear where the navigation ends and the blog content begins,
A link back to the homepage (usually a hyperlinked header) from every single page on the blog.
The good news is that most WordPress themes come with these elements already built in. If not, avoid them! Your visitors won't know how to navigate your site intuitively, so they will simply click off it and bring in money to a site that has made things easy for them!
Don't Over Complicate Things For Your Visitor
When choosing the theme you want to use for your site, remember that too many sidebars can actually detract from the main content and elements you want your visitors to notice. Don't simply fill up extra space with ads – although you may think you're increasing the chances of making money, you may actually force visitors to leave the site when they think it looks spammy.
When it comes to things like advertising, less is definitely more. Much testing has shown that the fewer ads you have on your site, the higher the click through rate and the higher the cost per click you will achieve from your visitors! The same goes for banner ads. Design your WordPress layout with this knowledge in mind and you'll achieve the perfect balance between a site your visitors can enjoy, and a site that makes money.