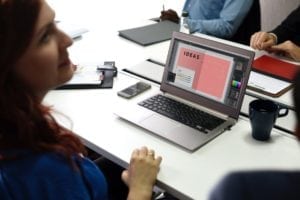 In continuation with the "5 More Easy Changes to Attract More Clients For Your Website" mini-seres, here are another 5 more things your website needs to attract more clients.
1. Awards and/or Recognition's That You Earned
Awards and recognition's give you a boost in credibility. If you have those, people will think highly of you. They will not have any second thoughts because those awards and recognition prove your worth. So if you or your business has been recognized for anything relevant to your industry then by , by all means, sure it's acknowledged somewhere on your website.
Take fo for example, the "Best of the Web" winners proudly display their award logo right on the landing page of their sites. Don't be sad though, if you haven't won any awards or received any relevant recognition's yet, that's okay. You're certainly not alone. Consider including a campaign to win an award in your business planning. Get involved in your industry and get acknowledged. Work your way, get awarded.
2. Adding a Media Page
You might be thinking, what is a media page? A media page is designed to help provide the media with the essential information they need. Approach it with the belief that the media will come looking for you and will want to learn more about your business. Here are just a few of the elements to include on your media page – Company Mission and History, Product List, Company Bio, Company News and Press Releases, Brochures, Logos, and Images.
3. Creating Competition
Creating competition for your followers has the tendency to ignite a fire of attention and sales to your business. There are many ways you can use competition to add fun and flare to your business. One example is that you might use it to build awareness on your Facebook page.
For example, anyone who "likes" your page could be automatically entered into a drawing to win a prize. Another type of competition gets your prospects involved and contributing, so you might have them share a story that's relevant to your niche and readers can vote on whose is the best story. They could create videos too.
4. Delightful Free Downloads
Freebies are greatly appreciated by just about everyone, I mean who doesn't want free stuff right? However, they can't be the average run of the mill freebies. Your free content needs to provide unique value to each prospect. It should solve a problem in an organized and efficient manner. Some of the best freebie downloads are simple.
One example is that you would create a calendar, checklist, or even a downloadable worksheet for your prospects to fill out. Remember to brand your free downloads and use them to gently drive traffic to a sales page or the next item in your sales funnel.
5. Valuing Relationships With Everyone
Relationships are what builds businesses. You need to have relationships with your customers, your prospect customers, your vendors, contractors and much more. Each relationship is an opportunity to leverage, grow, and prosper. Relationships with relevant industry professionals can be significant.
For example, imagine if you have a pet blog and you forge a relationship with Cesar Millan (the "Dog Whisperer") who links to your site or mentions you on Facebook. That would be huge for your business. And you don't have to forge relationships with industry celebrities to make an impact. Connecting with others builds your community, one person at a time.