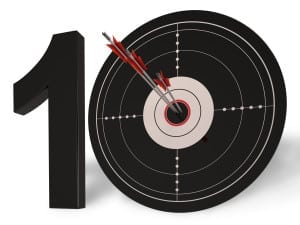 When you have to pick a website builder hands down the best choice for you is self-hosted WordPress. WordPress is one of the most used content management systems available. Below are ten reasons why you should use WordPress.
1) It's Free!
That's right, it's completely free. While you can pay money for premium themes and plugins you can also do most things with free themes and free plugins that you need.
2) It's Open Source
What this means is that you can alter the code, redistribute your changes in design, and collaborate openly with others to make the software better.
3) Superior Functionality
What else can you say but WordPress works. It's intuitive, it's simple, it looks great, and it can do everything you need it to do.
4) Easy to Use
If you can use Facebook, Twitter, and other online software you can easily use WordPress. It works the way you think it's supposed to.
5) Awesome Design Options
WordPress looks fabulous and is very easily updated with just a few clicks depending on the theme you choose. You can pay for premium themes, or use the free ones recommended on WordPress.org to create exactly the website you want.
6) Easy to Keep Secure
WordPress is easy to keep secure with free and paid plugins to add essential security features to your website. It's very important to be able to easily back up your website, and keep it secure from hackers and viruses and WordPress makes it simple.
7) Great for SEO
Search engine optimization is easy with WordPress. By using a simple plugin, and by entering the information needed, plus creating regular blog posts, your SEO will almost take care of itself. Google loves WordPress!
8) Accessible to Everyone
Some people do not realize it but some websites are invisible or impossible to read for those with various handicaps. Did you know that blind people also read websites? All WordPress websites are accessible to people with various disabilities without any extra coding. The only thing you might want to remember to do is always fill in the "alt" text for photographs so that they will know what a photo is by hearing their reader state what the graphic is.
9) Expandable
You can make your WordPress website as big as you want, with as many functions as you want. There is really nothing that cannot be accomplished with a WordPress website. Start small and move your way up without having to start fresh.
10) Huge Community
If you get stuck, you can ask the community for help. They are very nice, responsive and helpful. Do try reading through the tutorials, or watching videos before asking for help, but if you get stuck there is always help.
You can use WordPress websites for every type of website from an ecommerce site to an online portfolio website. Only your imagination can stop you. Feel free to go beyond what you thought was possible to create a full-fledged website that will serve your business well for a fraction of the cost and without coding ability.